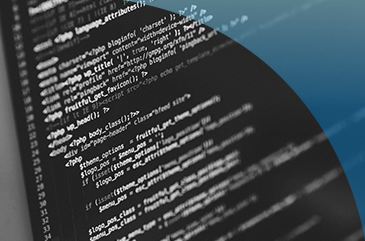 How does a global company properly utilizes its employee talents? In May 2020, as offices were closed around the world due to the COVID-19 crisis, CHAMP carried out its first internal Hackathon (entirely remotely) with two key objectives:
1) To bolster innovation within CHAMP;
2) To identify innovative opportunities that would further benefit the air cargo community.
The Hackathon's challenge was around Optical Character Recognition (OCR); and more precisely to build a service to extract data from scanned AWBs to automate data capture and reduce the workload related to paper AWB touchpoints (acceptance, screening, etc.). While most of the air cargo supply chain has digitalized, around 30% of shipments are sent without eAWBs! Therefore, the product of this event could provide an efficient and reliable way to extract the data from those papers and to process it would enable our customers to improve their productivity significantly.
There was strong buy-in from employees and management, alike. To judge the event, a jury was composed of 7 members from our executive (including our CEO) and extended senior management team from Amsterdam, Luxembourg, London, Zurich, Singapore offices. The final vote was given to CHAMP employees.
Several teams rose to / accepted the challenge; collaboration across multiple departments, geo-locations and gender were incentivized to deliver the best blend of solution. Many of CHAMP's dedicated employees 'sacrificed' two weekends in order to take part in the virtual event and not to impact normal day-to-day operations.
In the end, the teams produced an impressive demonstration of technologies to tackle the challenge with a high level of accuracy. They provided a mix of interfaces providing web and the mobile app with the ability to capture documents or to upload them into a platform. The platforms processed the documents effectively and returned a JSON answer with all data. CHAMP will further review and analyze the solutions from a technological, practical and commercial perspective.
As an IT provider, CHAMP is in constant flux to find new and innovative solutions to give its customers the competitive edge and make them and the world of air cargo simpler, faster and better.
However, without dedicated, inspired, and fulfilled employees – this is not possible. Measuring success of this hackathon is not merely in how quickly we can integrate these new technologies created by our talented teams. It is also in their capacity to organize themselves in the middle of the COVID-19 crisis to answer our customer challenges in record time - unlocking internal potential for external solutions.