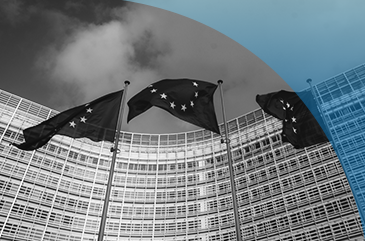 As with many other of the Pre-Loading Advance Cargo Information (PLACI) schemes being implemented around the world, European Union PRE-loading Consignment Information for Secure Entry – or EU PRECISE- has been on the horizon for many years and will also be replacing the current Import Customs System (ICS) scheme.
As a first phase starting March 2021, air postal operators will be required to file Postal Air shipments (Parcel Post and letter post items).
The second phase will apply as of the 1 March 2023 to all Air General Cargo, Air Express and Postal by air to the trade (airlines, Ground Handling Agents, Forwarders).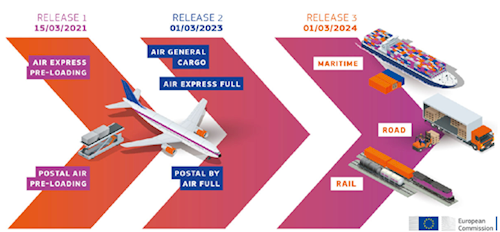 Growing Border Regulations – ACAS, Pre-DICT, PACT
While this may be some time away, the completed pilot phases for UK Pre-DICT, US ACAS and ongoing pilot for Canada PACT are being / have been implemented successfully.
Customs and Border Control authorities are requiring more and more information for international shipments to apply a first layer of security risk assessment – the need to automate such activities is key to the free flow of trade between borders.
Much alike other PLACI schemes, the EU is expected to require what is referred to as 7+1 data elements, on all air cargo shipments prior to loading. Therefore, it will be the responsibility of the freight forwarder to provide the necessary information prior to delivering the goods to the carrier.
Luckily, our air cargo security filing solution, Traxon Global Security (TGS) was developed with future regulations in mind and has been designed to also support future PLACI schemes. It allows airlines, GHAs, and forwarders to access, use, and submit all the necessary and relevant data required by the authorities and facilitate the referral management. Users can track the progress and success of their security filings easily and efficiently with automated alerts triggered every step of the way.
The CHAMP team is preparing to add EU PRECISE to TGS within the current EU timelines.
For more information on Traxon Global Security, EU PRECISE or other PLACI schemes, contact info@champ.aero.