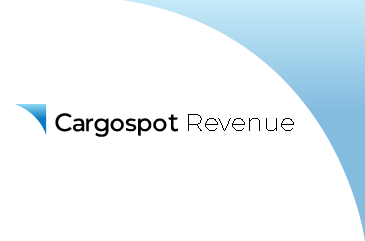 Cargospot Revenue already provides the tools you need to get your finances in order and keep revenue flowing through your business. Though these functionalities provide an abundance of data, it can be a daunting task to analyze and visualize the comprehensive sales and revenue figures available in Cargospot.
In the spirit of providing the tools required for the data-driven culture within air cargo, Cargospot Revenue Monitor facilitates decision-making for your Finance and Commercial teams providing real-time visibility to cash flow, sales, and revenue trends using the AWB data available in Cargospot. It enables the digital transformation of Commercial and Financial business processes with data analytics, process automation, and APIs.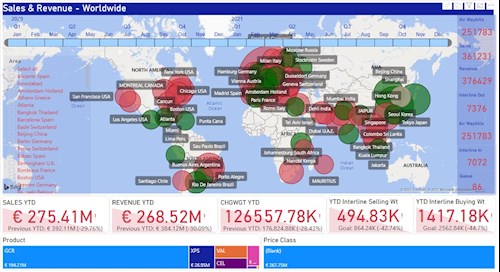 Cargospot Revenue Monitor provides the most accurate and up-to-date data analysis, showcasing Trends, Forecasts, and Comparisons with filtering and slicing of data. Monitor the billable amounts and queues across stations to ensure timely invoicing. It can also automate and track revenue accounting processes across network and stations, proactively issue warnings and recommends actions to prevent revenue leakages.
All these capabilities are accessible on your mobile device in real-time, including alerting when a queue is above the threshold or on a key sales trend change.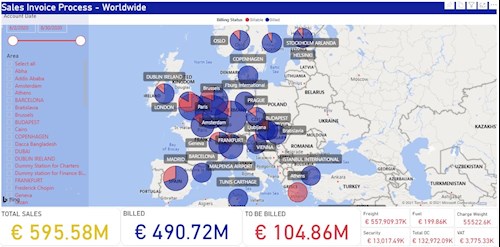 You have access to valuable insights via hundreds of data visualizations, built-in AI capabilities, tight Excel integration, and APIs.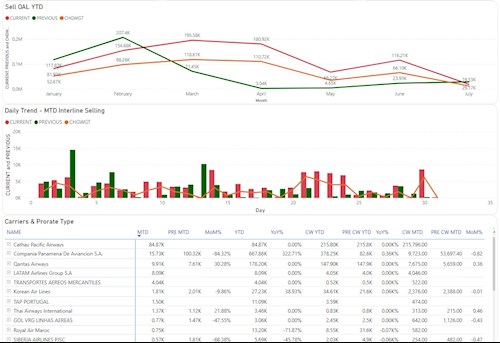 The dashboards are fully secure with industry-leading data security capabilities and can be incorporated into your current Cargospot Revenue system.
For more information, please content marketing@champ.aero.