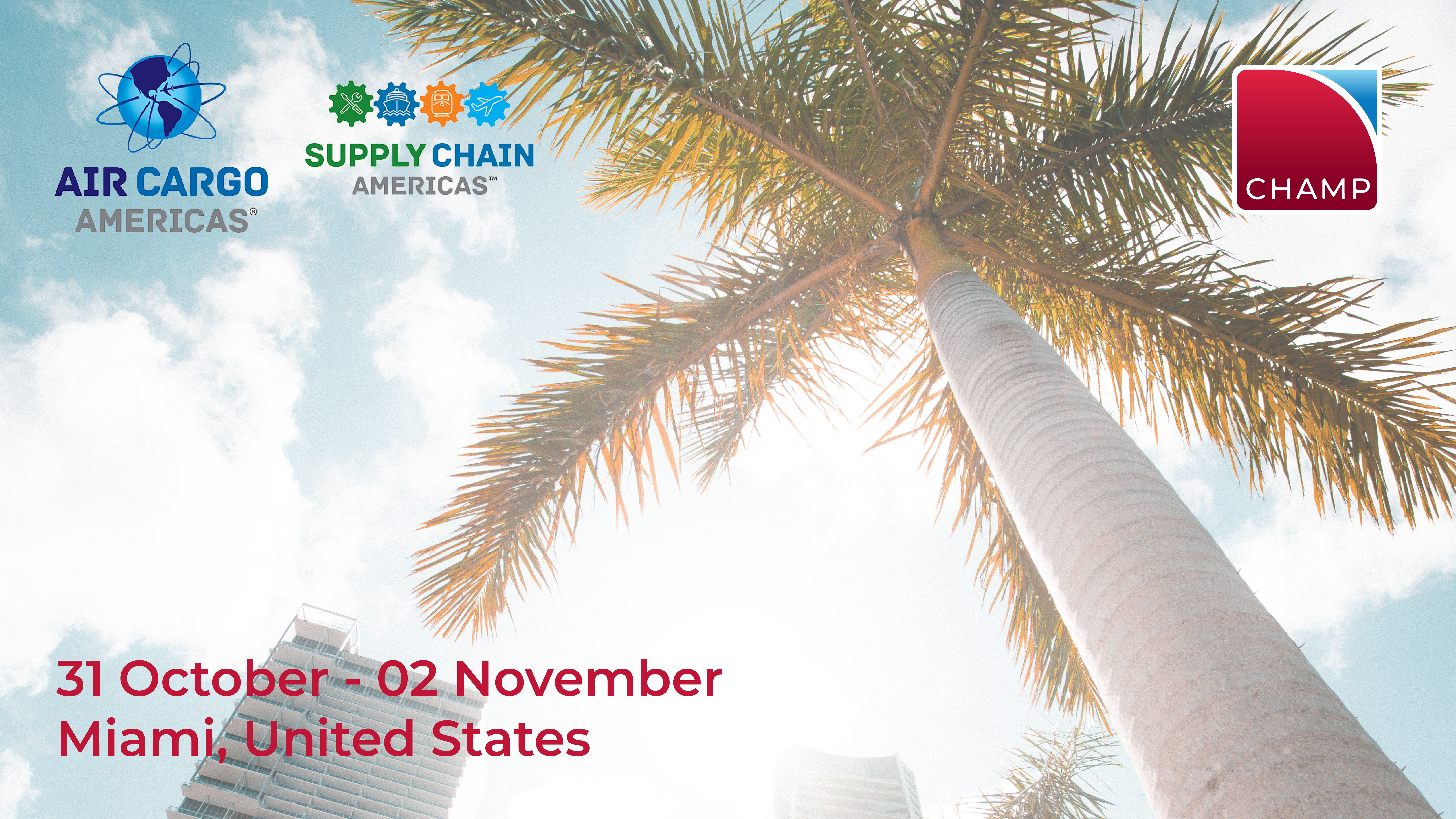 Visit CHAMP Specialists at the Air Cargo Americas & Supply Chain Americas 2023 on 31 Oct - 2 Nov in Miami, USA!
Air Cargo Americas will bring together top executives from all sectors of the aviation, and logistics industries to exchange views and experiences to enhance the growth of the cargo industry in the Western Hemisphere. Airports, exporters, freight forwarders, shippers, importers, consignees, equipment and technology suppliers, among others, will interact, exchanging ideas and information.
Topics will include security, regional consolidation, manufacturer and shipper needs in high growth cargo, trade facilitation, improving productivity, speed and service quality, responding to market changes and demands from shippers, consolidators and forwarders, and controlling costs while streamlining customer services.
Supply Chains are the global economy in the motion. Disruptive events like COVID-19 highlighted the importance of supply chains to our everyday lives. From bring us the essentials to life saving supplies and medicine. But it also exposed inefficiencies and the need for more resilient, innovative and transparent systems. The Supply Chain Americas Conference will bring together leaders and stakeholders to share lessons learned, strategize for the future and discover new solutions and trends to propel the industry forward.
To find out more about the event, check out the Supply Chain website
To schedule a meeting, you may request one by filling out the form to the right.