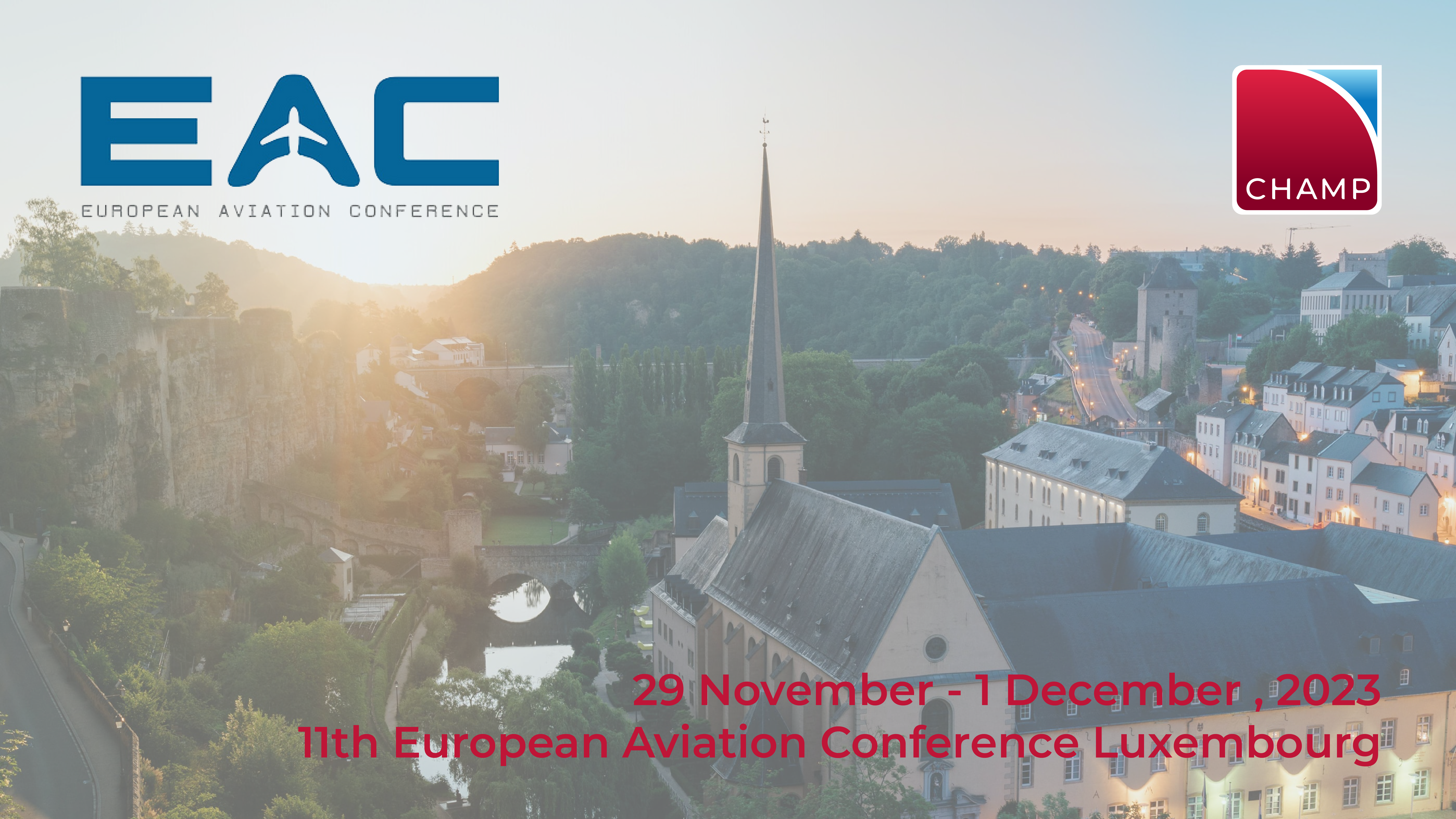 Join the CHAMP team at the European Aviation Conference this winter in Luxembourg!
The focus of this year's European Aviation Conference (EAC) is on all issues relating to air cargo and freight transport in aviation. Cargo is a critical aspect of the contribution of aviation to the European economy and society, as was made clearer than ever during recent years.
The Co-Chairs of the EAC 2023 Organising Committee, Professor Benny Mantin of the University of Luxembourg and Thomas Immelmann of the University of Applied Sciences Bremen, are pleased to welcome participants and speakers to Luxembourg.
To find out more about the event, check out the EAC website
To schedule a meeting, you may request one by filling out the form to the right.