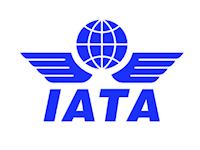 Meet CHAMP management and extended commercial teams at the IATA World Cargo Symposium (WCS) hosted in London.
The World Cargo Symposium (WCS) is the largest and most prestigious annual event. WCS 2022 will continue to move the industry from talk to action.
The Symposium will feature plenary sessions, specialized streams, workshops and executive summits, tackling aspects related to Technology & Innovation, Security & Customs, Cargo Operations and Sustainability.
For more information, please click here.
To schedule a meeting, you may request one by filling out the form to the right.