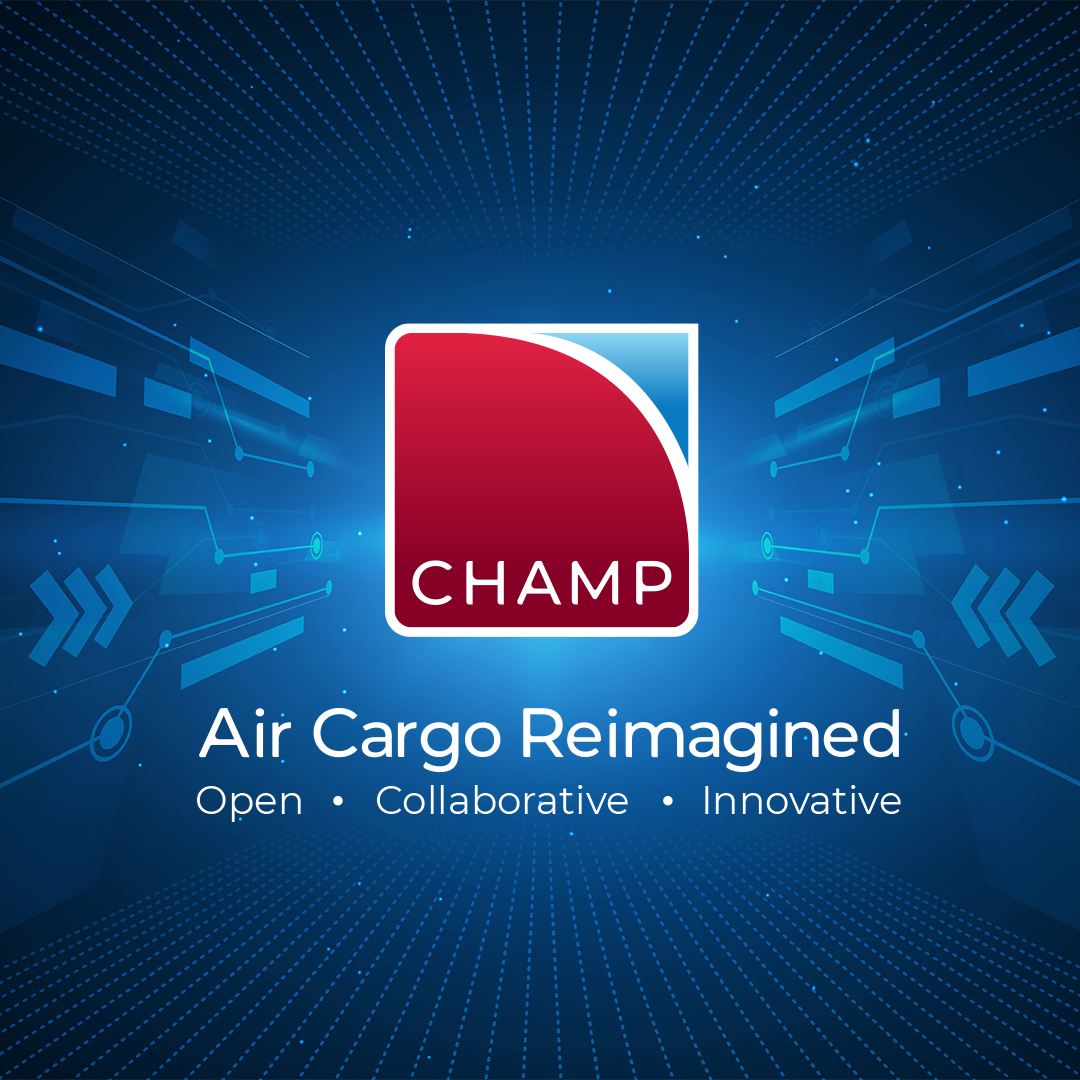 Luxembourg, 22 June 2022 – CHAMP Cargosystems, the global information technology provider with the largest air cargo community, unveils its brand refresh with a new CHAMP logo, brand identity and tagline: "Air Cargo Reimagined – Open • Collaborative • Innovative". The refresh reflects CHAMP's drive for continued digitalization of our industry to a simpler, more efficient and transparent self; ready to embrace tomorrow's challenges and opportunities.
CHAMP's new brand identity builds on the idea that with open, collaborative and innovative mindsets, systems and technologies across all stakeholders – including airlines, GSAs, GHAs, freight forwarders, shippers and IT providers – air cargo can be reimagined.
CHAMP Cargosystems has long advocated the benefits of digitalization to stay competitive. As technological evolution quickens in pace, it is more important than ever to embrace new ways of doing business.
APIs, as an example for technology evolution, have entered air cargo – opening near limitless opportunities to create more value for you and your customers in a highly agile and efficient way.
CHAMP strives to enrich the air cargo ecosystem with further applications and technologies to ensure our industry will have the right tools and processes at hand to meet future demands.
"Our brand refresh acknowledges the complexity of the air cargo supply chain and the need for maximum interoperability between stakeholders and systems," says Chris McDermott, CEO at CHAMP Cargosystems. "Taking a look at CHAMP's new logo featuring a prominent blue arrow pointing skywards, the refresh reflects CHAMP's ambition to help enable growth and increase transparency across our industry.
We look forward to continuing our long-term relationship with everyone in air cargo and serve our community in an open, collaborative, and innovative way."
As part of the new brand identity, CHAMP also introduces a new simplified portfolio structure, distributed across three pillars:
CHAMP Cargo Management
CHAMP eCargo
CHAMP Insights