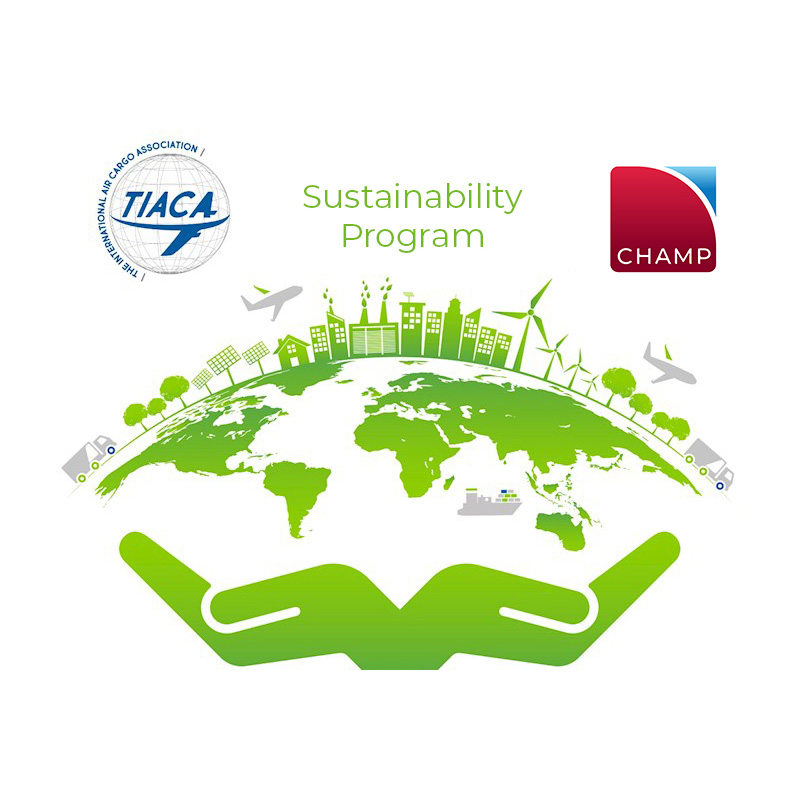 Congratulating the 5th Sustainability Award finalists, who will present to a live audience at the TIACA Executive Summit this November.



Luxembourg, 03 November 2023 – The International Air Cargo Association (TIACA) announced the results of the fifth edition of the Air Cargo Sustainability Awards, run in partnership with one of the leading industry IT solution providers CHAMP Cargosystems. The Awards aim to recognize outstanding businesses and industry initiatives seeking to make air cargo more sustainable. There were two categories being judged, one for Start-Up/Small Business and the second for Corporate and established businesses.

The jury, comprised of 5 industry leaders and sustainability champions evaluated the submissions on a number of criteria, including impact on society and industry, ease of implementation, innovation and the wow factor.

"We were pleased to see so many strong submissions in this year's Air Cargo Sustainability Awards in the Start-Up and Small Business category, and the jury has worked hard to select our three impressive finalists. I wish them the best of luck with their presentations at the Executive Summit," said Chris McDermott, CEO CHAMP Cargosystems.

The Start-Up and Small Business category recognizes and encourages young growing businesses as well as small businesses building their presence in the air cargo industry and contributing to its sustainability transformation. The jury selected three organizations as finalists in this category and each will be invited to present at the Executive Summit where the live audience will add their voice to selecting the ultimate winner.

The winner will receive a USD 10,000 cash prize with the two runners up receiving USD 2,500 each.

After the results were tabulated, the jury selected these three entries as the finalists based on the judgment criteria;
Pledge … Freight Emissions Calculation and Offsetting tools
Regent Craft … Unlocking emission-free cargo transportation between coastal cities using sea gliders
VRR Collapsible … Addressing the global ULD imbalance
"We had a lot of great submissions in the Start-up/Small Business category and I am sure it was hard for the jury to decide on just three finalists. We are looking forward to the presentations from Pledge, Regent Craft and VRR during the Executive Summit and can't wait for the audience to select the winner in this category," stated Steven Polmans, TIACA Chair.
An awards ceremony will be conducted during the upcoming Executive Summit being held in Brussels, Belgium, November 6-8, 2023 where we will present awards to the Corporate and Start-up/Small Business winner as well as the two runners-up.
More information on the TIACA Air Cargo Sustainability Award webpage.