Forwarders want on-line visibility of schedules and availability, the ability to book shipments and then create air waybills to expedite the flow of their shipments. They expect access online and tools that make their work simple and with minimal re-keying.
FREIGHT.AERO, a multi-carrier portal run by CHAMP, allows airlines to offer their customers a consistent way to access their cargo system.
Through the service, you can…
Check schedules
Book and update bookings
Use tools to save keying
Check availability
Send air waybill details
Track shipments
The service, which is free to users, is at www.FREIGHT.AERO.
Contact me about FREIGHT.AERO
At a glance
Free for forwarders; saves money for carriers
Real-time responses to information requests
Consistent interface across multiple carriers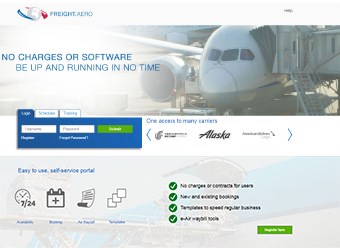 Downloads