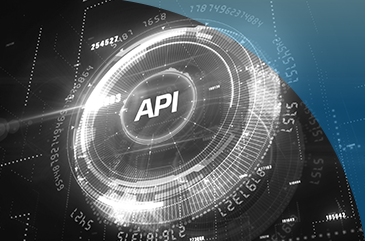 At the last IATA World Cargo Symposium in Singapore, the Digital Cargo track generated a lot of excitement around the potential of APIs - those clever services that let computer systems talk to each other.
An inquiry against an airline booking app could enable APIs to get flight details and add maps, terminal and weather information.
The app developer can then create a powerful display without needing to build all the services directly. This powerful approach is why APIs are becoming so widespread.

You may have seen that several large airlines now offer their information through APIs. While most of the information is for passenger travel, there is now an increasing amount for cargo. Leading forwarders are starting to use APIs to get information into their systems and to improve customer service.
CHAMP's Traxon cargoHUB operates the world's biggest air cargo community platform linking to carriers who move over 80% of the world's air freight. Our Traxon cargoHUB APIs can power your systems in new ways. They are usually designed for system-system access, however, you can see an example of the information available just by sending an e-mail to traxontrackingdemo@edi.champ.aero with 000-12345675 in the subject line.
The service works with about 90 carriers so, if you have an active air waybill number you can see its status in the same way. That will show you the power of our APIs as responses will display the statuses processed through Traxon cargoHUB over the last 30 days.

Our current range of APIs include:

Data Handling
convert from one message type and version to another

convertpdf which converts an air waybill into printable PDF copy of the air waybill

generateBarcode which prints a PDF barcode or list of barcodes from FWB or FHL data

flightSchedule which returns airline schedules based on selected airline(s), date and earliest departure time and other filters
Traxon Track and Trace (TTT)
TTTLight provides the latest status presented to cargoHUB

TTTPlus provides the latest status presented to cargoHUB and the flight positioning if it has departed.

TTTHistory provides the history of all events cargoHUB has processed for the nominated air waybill number.

TTTFlight returns the status and position of a flight in progress based on flight number.

TTTFlightPlus returns the status and position of a flight in progress based on air waybill number.
We can set up APIs for you in a few days. If you would like to know more, please contact CHAMP and I will send you a service specification, our agreement and prices.