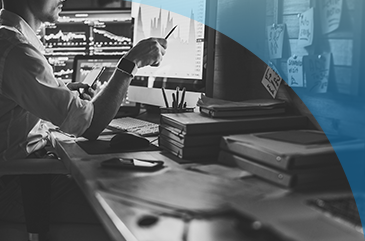 To ensure their handling processes are managed against their Service Level Agreements (SLAs), two leading ground handlers who use Cargospot have chosen to use CargoXS, a CHAMP partner product.
Both organizations implemented CargoXS' flagship product, the Cargo Quality Center (CQC). That innovative tool that provides real-time insight into handling performance against customer agreed or default SLAs.
CQC users can get an overview of all flights at a station which gives them the opportunity to monitor consolidated milestones. Users can also view performance at flight level and drill into the performance of individual shipments on a flight. In these ways, CQC helps handlers to identify what could possibly go wrong and to help avoid issues.
As well as SLA monitoring, the CQC tool provides dashboards so that users can do analyses on aggregated data, and reports for analyses at the lowest level of shipment information. Together these services help operators focus on the prevention of problems by highlighting those shipments that are close to missing their SLA deadlines.
Walter Kruger who built the service points out that "the service is easily implemented for Cargospot clients as it uses proven interfaces. Users also find the service easy to use, especially as it uses colored notifications to highlight key performance information."
If you would like to know more, please contact CHAMP at marketing@champ.aero.