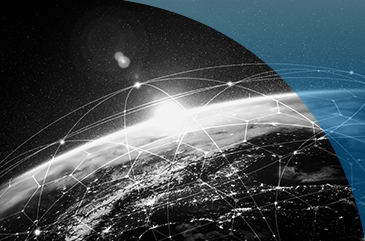 As part of IATA's Digital Cargo Webinars 2020, on 22 September 2020 – CHAMP's Laurent Jossa participated in Episode 3: Digital Connectivity. Here he discussed connectivity from a cargo community perspective and the value it brings to the wider industry. Other presenters included representatives of IATA, United Nations Conference on Trade and Development, Universal Postal Union and Wisetech Global. The below is a teaser of this presentation.
Evolving technologies
Data exchange is not only about simple transactions to and from the links of the supply chain, but also about information sharing, which improves data value. As technologies in message/data formats change to include more information in smaller packages, we must meet the demand and improvement with our own systems.
CHAMP is always keen to introduce a wider array of formats to its Cargo Community System (CCS), Traxon cargoHUB. As different links of the supply chain may require many different formats, not all players are keen on changing their internal systems to meet the requirement of just one provider or carrier piecemeal. In response, Traxon cargoHUB does this for you.
In 2015, for example, CHAMP modified its CCS to include not only the formats – but the data quality analysis tools to ensure your data quality is good enough to be sent without glitches from one end of the supply chain to the other. Furthermore, CHAMP launched cargoJSON in 2018 to facilitate the requirements of new digital forwarders.
Modern CCS = Enabler to Global Trade
With different technologies being used and enhanced, being a part of a modern CCS ensures that more businesses can "stay in the game" no matter what systems they may be using. The globalized nature of air cargo means a forwarder in Luxembourg, for example, may need to submit data to dozens of carriers, handlers, or government authorities worldwide. If they do not comply, they can miss out on much business that will eventually lead to losses in future. Alternatively, working with a modern CCS removes inefficiencies, duplication of work, and avoids investment in multiple data formats that may only be useful for a handful of transactions per year.
A CCS provider does not only connect shipments on the local level, or even just airport to airport. It connects and integrates data across hundreds of airlines, thousands of forwarders, and feeds into a global network. Therefore, the CCS is seen as an enabler of global trade. Connecting everyone to a centralized system and speaking the same language.
Future Needs
Without the building blocks of a CCS – new standards are not available. In short, without the use of electronic data exchange now, there will be no way to progress into the future. New data formats like CXML and cargoJSON can support the advancement of the entire supply chain and prepare us for new technologies that require added data for transmission. Other initiatives like IATA ONE Record would not be possible without the adoption of a modern CCS today.