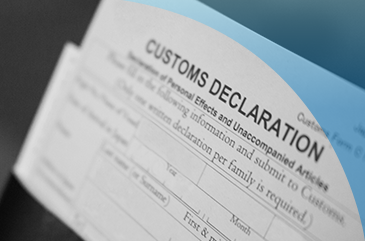 Global trade simply cannot exist without automated customs filing. Solutions like Traxon Global Customs (TGC) help airlines, ground handling agents, and other stakeholders in the air cargo supply chain move freight seamlessly across borders and avoid costly delays in shipments that are also on a rush delivery basis.

Some customs authorities around the world want extra information or have complex requirements to get your shipments through in a timely manner. The largest markets tend to be the most important for your business.
Brazil
While Brazil has not yet required cargo stakeholders to file Advance Cargo Information (ACI), Brazil will soon change this policy. It is one of the fasted developing economies in the world. Even though you are not required to file electronically now, it is best to be ahead of the curve when Brazil finally does enforce the new program.
Japan
With the third-largest market in the world, Japan is a juggernaut in global trade. With $720B in estimated imports annually, it brings significant returns to be able to service this market.
European Union
The EU is home to many of the top 5 economies of the world. Handling millions of flights per year from around the globe – complying with its customs requirements is required for any airlines (large or small) in and out of the region to move cargo.
Developing Markets
Many new countries quickly spring up to change customs compliance rules. While COVID-19 surely slowed the process down, it also gave an opportunity for much of the market to catch up with new rules. Chile and other Latin American countries are fast adopting ACI rules.
United States
It goes without say that as the second largest economy in the world, the United States important a whopping $2.5T in goods annually. With COVID-19 travel restrictions ending, and passenger travel accelerating – being covered for customs compliance is a must for the US.
For more information on Advance Cargo Information (ACI) and customs filing for air cargo, please click here.