Downloads
WEBINAR CHAMP Academy Elevate your knowledge with CHAMP Academy
Download Request
Please complete the form to download the file.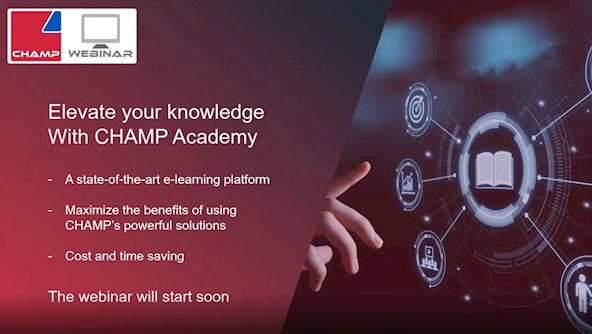 Join CHAMP's Oliver Frey, Head of Commercial Operations, EMEA and Tanya McEvoy, CHAMP Academy Manager and Bertel Olafsson, Manager Cargo systems at Icelandair to discuss CHAMP Academy, a state-of-the-art e-learning platform that maximizes the benefits of using CHAMP's powerful solutions.
Fill out the form to download the webinar slide pack or watch the webinar below.
Newsletter Signup
Get in touch
Sign up to recieve the latest news from the CHAMP community by email. You can unsubscribe at any time.