Sustainability is a subject often considered in the development of corporate responsibility. That should be no different for air cargo. CHAMP Cargosystems' mission fits this purpose like a glove.
To shape tomorrow's world of integrated air cargo logistics
to be simpler, faster, better.
Sustainability is one of the pillars of CHAMP's strategic plan and is focused on ensuring the industry looks seriously at its environmental impact.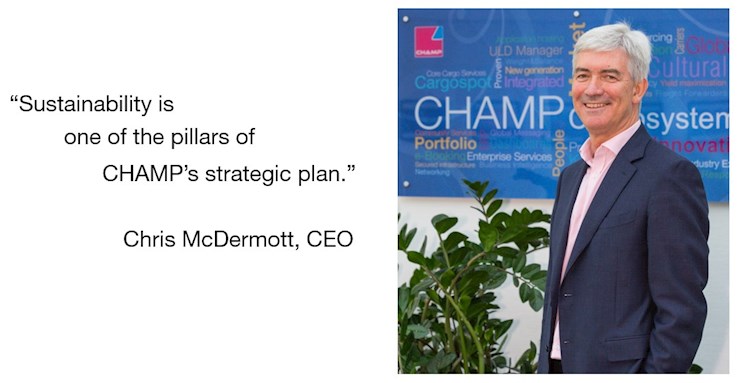 CHAMP embraces technology and innovation to accelerate the evolution of air cargo and bring efficiency and increased performance across the entire air cargo supply chain. As a global IT company, CHAMP supplies the tools that facilitate efficiency - not only to benefit reduced fuel consumption in companies by measuring emissions but also provide crucial data insights.
CHAMP aims to define and implement strategies for achieving positive and substantial results in Optimizing our Environmental Footprint (OEF) and minimizing logistics-related emissions or waste.
"Together we can make a difference so that sustainability is on the radar and becomes a priority of all the actors of the air cargo industry"
-Chris McDermott, CEO
Our commitment to sustainability
TIACA Air Cargo Sustainability Program
CHAMP is proud to partner with The International Air Cargo Association (TIACA) to launch the first-ever Air Cargo Sustainability program and Award. The long-term partnership's main objective is to generate ideas and appreciate and stimulate sustainability initiatives in the air cargo sector.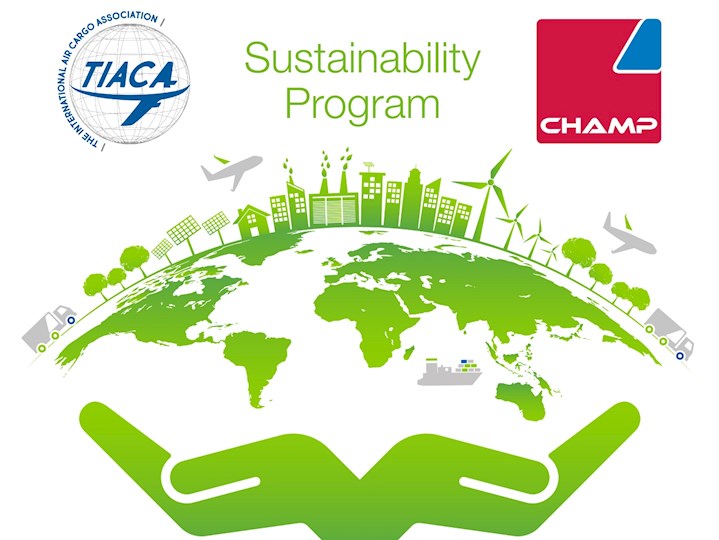 TIACA and CHAMP will work with members, partners, and industry representatives to establish a common vision on sustainability. Together they will develop, promote, and support several campaigns to tackle challenges connected to the three pillars of Sustainability: environment, economic and social.
The first awards running was launched this summer. It received applications from established corporates and startups, with very diverse focus, addressing CO2 emissions, waste reduction, recycling, weight reduction for ULDs and packaging, humanitarian aid, staff wellbeing and retention, and animal welfare. 3 companies were shortlisted: M&G Packaging Corp, Nallian and Wings for Aid Foundation.
The winner will be announced during the Gala Evening of the TIACA Executive Summit 2019 in Budapest on 21 November 2019.

Building on CHAMP values
Our values define who we are and what we value as a community. They provide us with guidance and direction as we strive to be our best - as a high performing team, as a global provider of IT solutions, and as an employer of choice.