Downloads
WEBINAR Improve supply chain quality and completeness with Traxon Premium Tracking
Download Request
Please complete the form to download the file.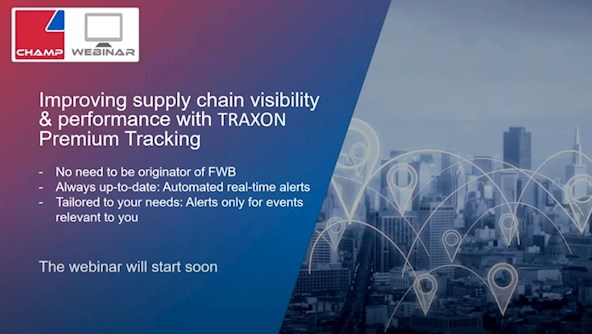 Improve supply chain visibility and performance with TRAXON Premium Tracking. With the solution, there is no need to be originator of FWB and you are always up-to-date with automated real-time alerts that are tailored to your needs.
Fill out the form to download the webinar slide pack or watch the webinar below
Newsletter Signup
Get in touch
Sign up to recieve the latest news from the CHAMP community by email. You can unsubscribe at any time.