Downloads
WEBINAR Increasing operational efficiency with Cargospot Mobile
Download Request
Please complete the form to download the file.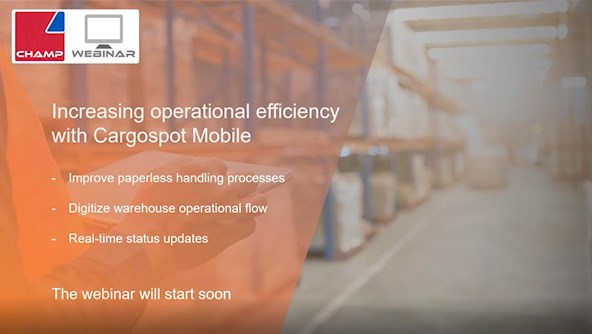 CHAMP's Isha Knight and Mariella Van Ramhorst joined SATA's Quiteria Andrade and Pedro Dutra Sousa to discuss how to increase operational efficiency with Cargospot Mobile by improving paperless handling processes, digitizing warehouse operational flow, and real-time status updates.
Fill out the form to download the webinar slide pack or watch the webinar below.
Newsletter Signup
Get in touch
Sign up to recieve the latest news from the CHAMP community by email. You can unsubscribe at any time.