Downloads
WEBINAR IoT the new connectivity, creating new opportunities!
Download Request
Please complete the form to download the file.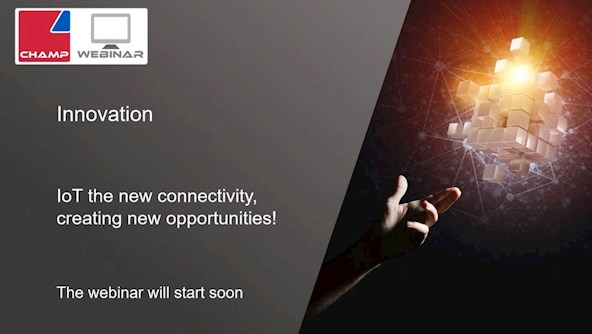 CHAMP's Lucas Fernandez Head of Innovation, Marion Freijsen, Strategic Business Advisor Commerce Strategy of ADOBE, Jimmy Wind, CEO of VERSA and David Pollender, Head of Business Development IoT of DB Schenker AG, discuss the business impact of IoT and how it can optimize revenue, improve processes, and monitor quality.
Fill out the form to download the webinar slide pack or watch the webinar below.
Newsletter Signup
Get in touch
Sign up to recieve the latest news from the CHAMP community by email. You can unsubscribe at any time.