Downloads
WEBINAR PayCargo; Integrating Cargospot with the #1 online platform for payments
Download Request
Please complete the form to download the file.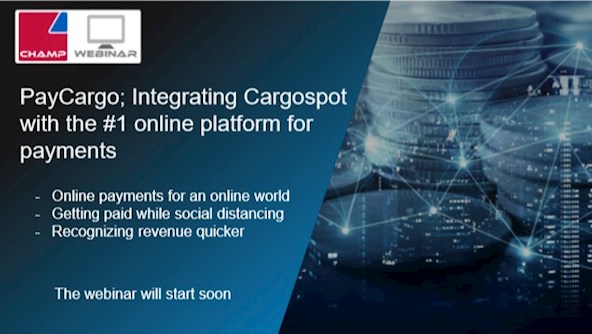 Using CHAMP's Cargospot integration with PayCargo allows you to receive online payments for an online world, getting paid while social distancing, and recognizing your revenue stream, quicker.
Fill out the form to download the webinar slide pack or watch the webinar below.
Newsletter Signup
Get in touch
Sign up to recieve the latest news from the CHAMP community by email. You can unsubscribe at any time.