Downloads
WEBINAR Seamless communication between SATA and the air cargo supply chain
Download Request
Please complete the form to download the file.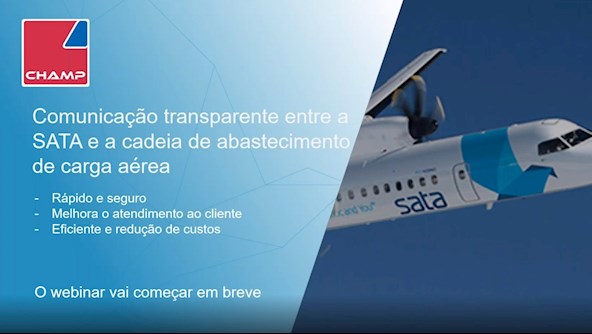 Join SATA's Quiteria Andrade, Cargo and Mail Coordinator, Hugo Duarte Fonseca Managing Partner at MAEIL, and Tiago Silvestre from Abreu Logistics to discuss seamless communication between SATA and the air cargo supply chain. This webinar is presented in Portuguese.
Fill out the form to download the webinar slide pack or watch the webinar below.
Newsletter Signup
Get in touch
Sign up to recieve the latest news from the CHAMP community by email. You can unsubscribe at any time.