Downloads
WEBINAR Streamline your sales process with Cargospot Quotes
Download Request
Please complete the form to download the file.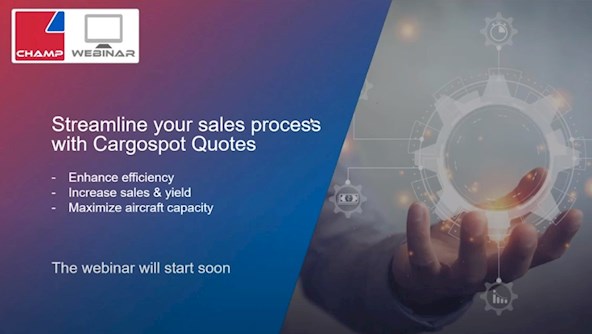 Cargospot Quotes is an optional feature that enhances your Cargospot experience. It streamlines the process of quotes creation, authorization, distribution to your customer and, upon acceptance, automated conversion of the quote into a booking.
Fill out the form to download the webinar slide pack or watch the webinar below.
Newsletter Signup
Get in touch
Sign up to recieve the latest news from the CHAMP community by email. You can unsubscribe at any time.