Downloads
WEBINAR TRAXON Global Customs streamlined ACI Customs Reporting
Download Request
Please complete the form to download the file.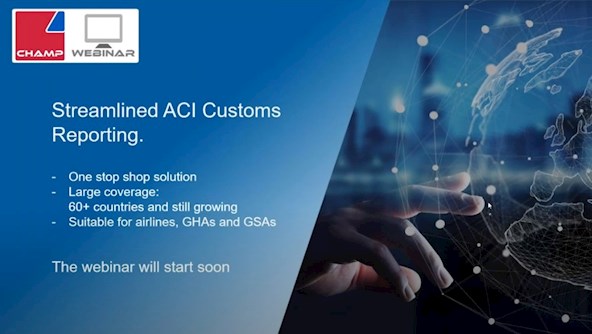 Improve and streamlined ACI Customs Reporting with TRAXON Global Customs. It is a one stop shop solution with large coverage, of 60+ countries and still growing and fst implementation for airlines, GHAs and GSAs.
Fill out the form to download the webinar slide pack or watch the webinar below.
Newsletter Signup
Get in touch
Sign up to recieve the latest news from the CHAMP community by email. You can unsubscribe at any time.