Downloads
WEBINAR ICS2 - Actions & Deadlines
Download Request
Please complete the form to download the file.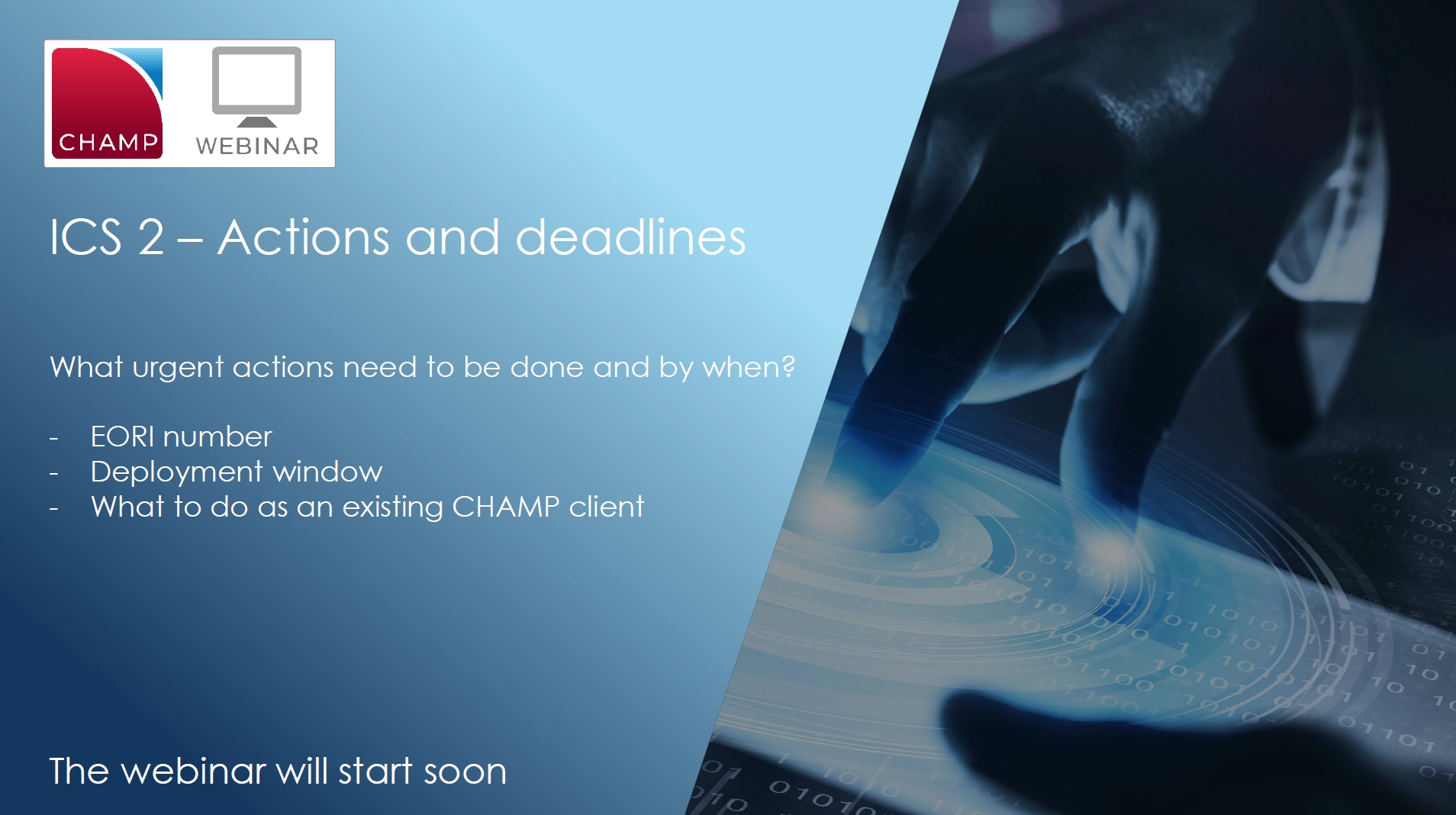 CHAMP specialists Jerome Lorig and Luis Leon Hinojosa discuss urgent actions and deadlines in light of the upcoming ICS2 regulation, covering: EORI number, Deployment window, what to do as an existing CHAMP client and more.
Watch the recording below or complete the form on the left to download the presentation.
Newsletter Signup
Get in touch
Sign up to recieve the latest news from the CHAMP community by email. You can unsubscribe at any time.