Downloads
WEBINAR: Cargospot integration to Nallian's Truck Visit Management
Download Request
Please complete the form to download the file.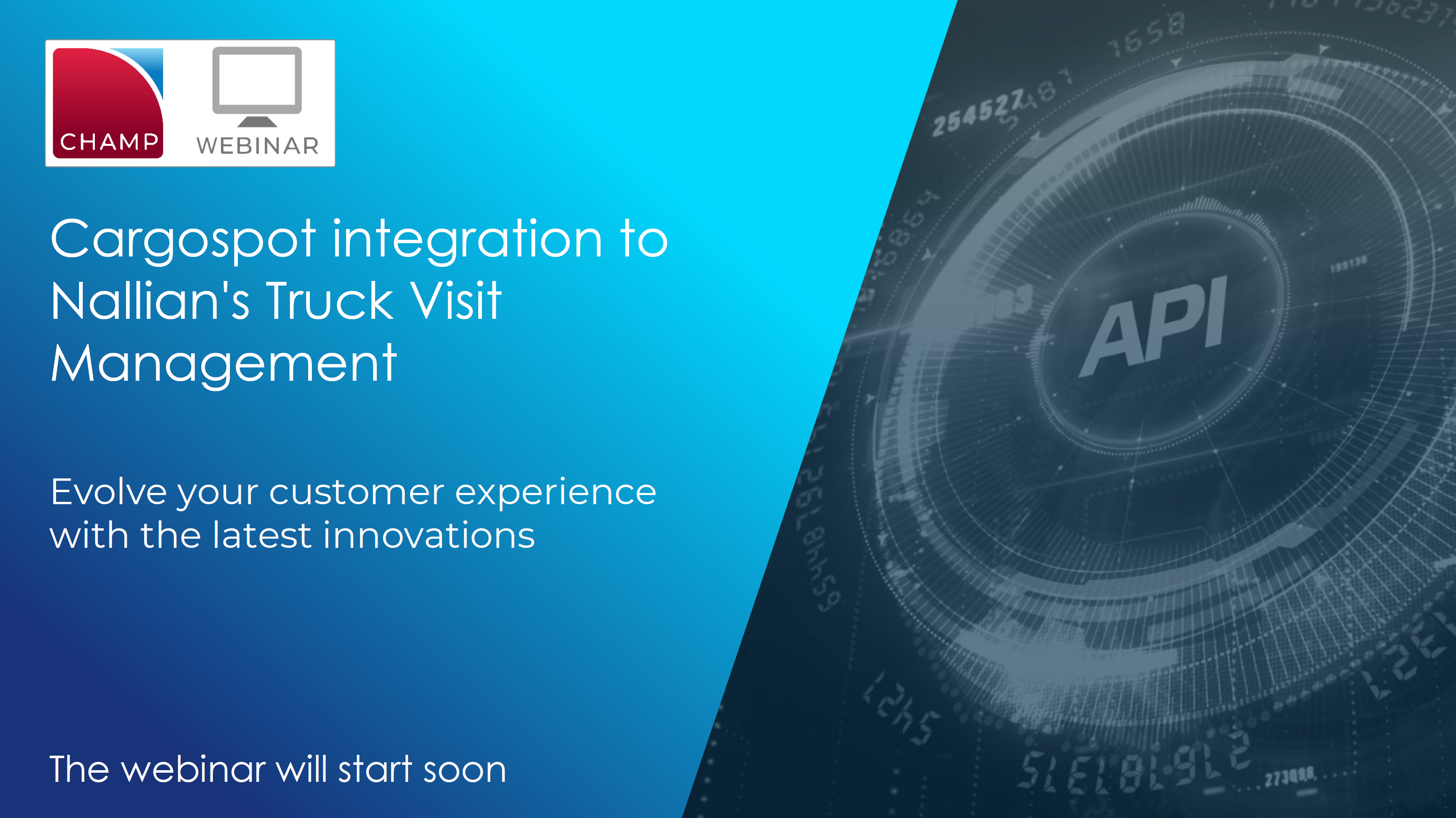 To download the presentation, please complete the form on the left.
Watch CHAMP's Bart Jan Haasbeek, Head of Corporate Marketing, PR & Events, Christopher Shawdon, CHAMP's Head of Business Development, NALLIAN's Sara Van Gelder, Quality and Customer Service Manager, and Davide Scatorchia, Business Development & Optimization Manager at Air Cargo Belgium to learn more about the Cargospot integration to Nallian's Truck Visit Management via the recording below.
We are delighted to be joined by one of our valued clients, Jeroen Giling, Head of Cargo for The Netherlands, Belgium & Finland at Swissport.
Newsletter Signup
Get in touch
Sign up to recieve the latest news from the CHAMP community by email. You can unsubscribe at any time.