Downloads
WEBINAR Cargospot Mobile and CHAMP Academy (Spanish)
Download Request
Please complete the form to download the file.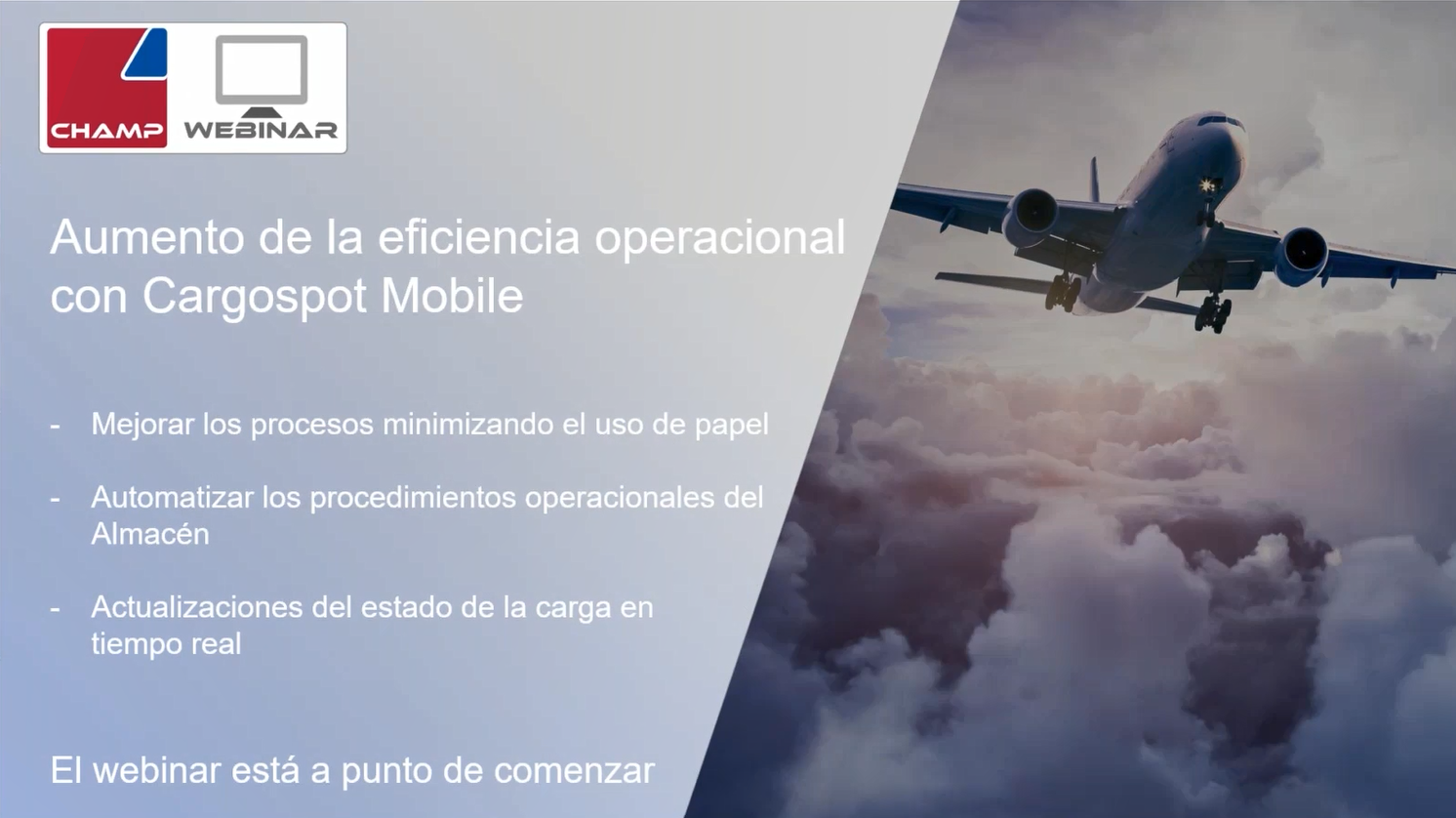 CHAMP Cargosystems tiene el gusto de invitarlos a una charla con Paula Astudillo, Service Delivery Manager , Cristina Toscano, Sales Manager eCargo, Adriana Escarraga, Implementation Consultant y David Juarez de Alliance Ground International, para hablar sobre cómo aumentar la eficiencia en sus operaciones con nuestra aplicación Cargospot Mobile.
Newsletter Signup
Get in touch
Sign up to recieve the latest news from the CHAMP community by email. You can unsubscribe at any time.