Downloads
WEBINAR Expand your digital strategy with Cargospot Portal
Download Request
Please complete the form to download the file.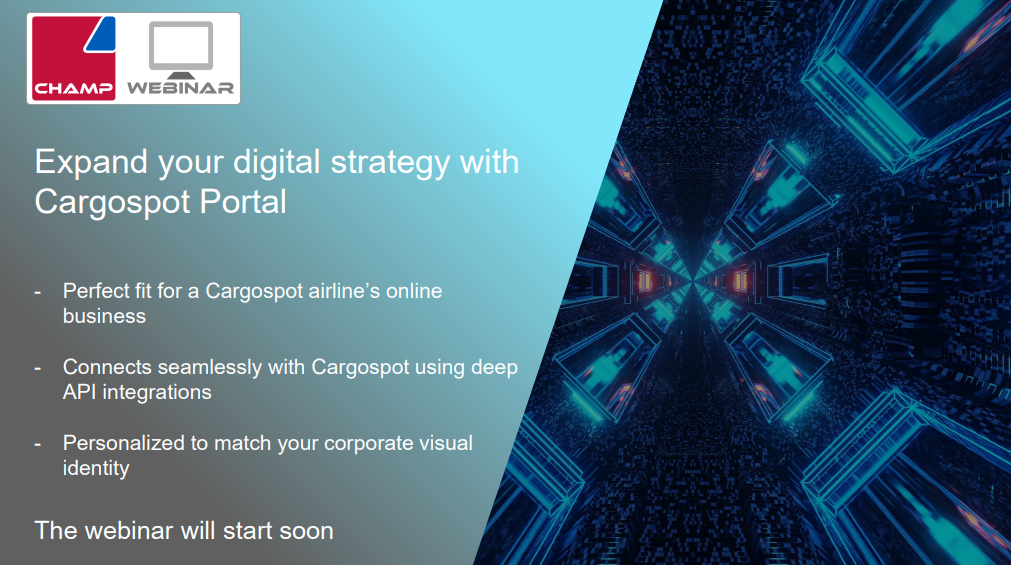 CHAMP's Zeta Loo, Head of Commercial Operations (APAC) & Nemil Sheriff, Product Manager – Cargo Portals, Manimaran Subramaniam from Kargo Xpress and Hong Kong Air Cargo's, Director Commercial, Jeffrey Zhang discuss how to expand your digital strategy with Cargospot Portal.
Newsletter Signup
Get in touch
Sign up to recieve the latest news from the CHAMP community by email. You can unsubscribe at any time.