Downloads
WEBINAR ICS2 - New security rules for goods entering EU
Download Request
Please complete the form to download the file.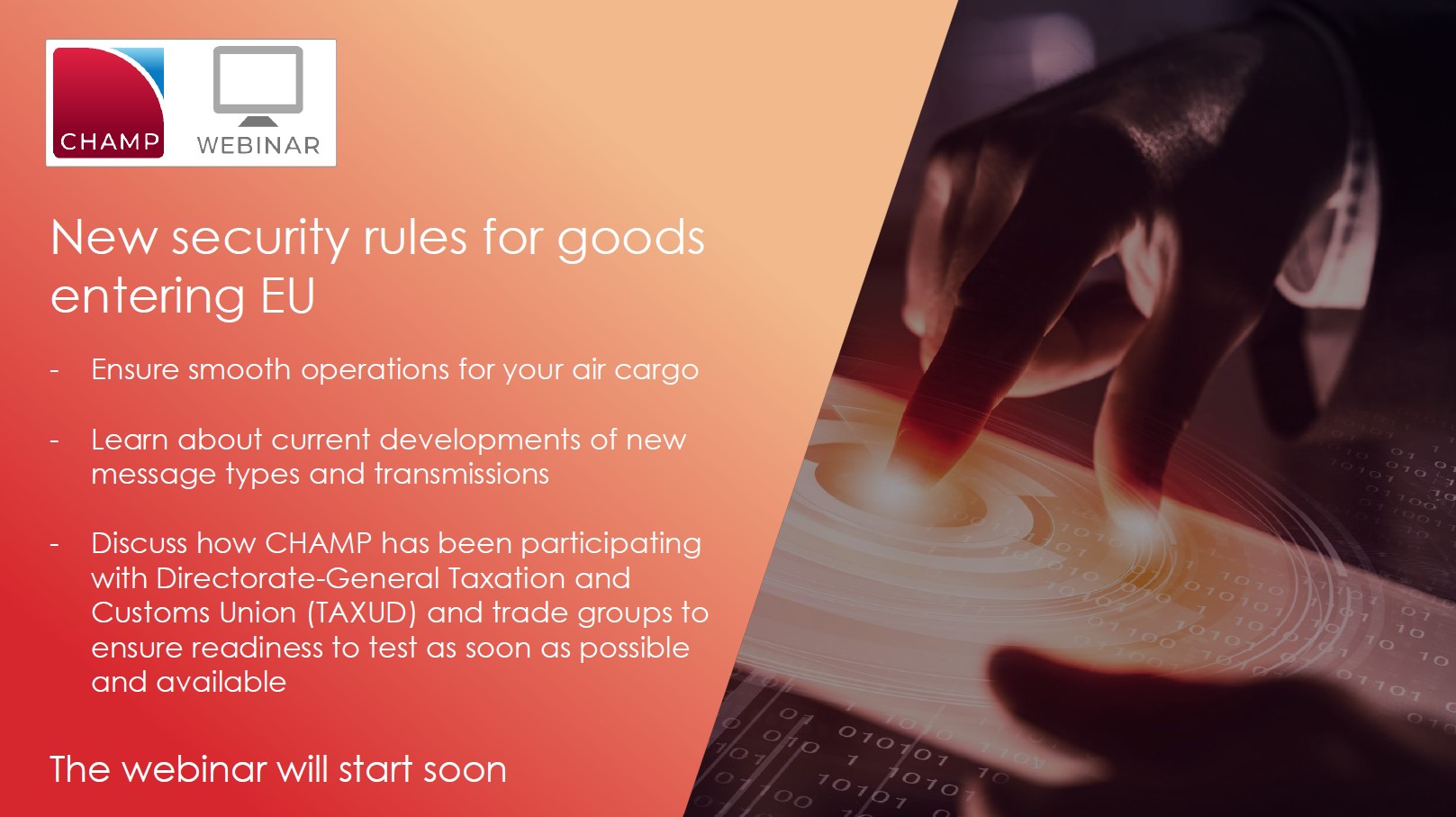 CHAMP specialists Jerome Lorig and Luis Leon Hinojosa - along with Christian Piaget, Head Cargo Border Management & Claims Operations, Safety and Security - Cargo at IATA, and Thomas Van Asch, Strategic Projects Manager at Air Cargo Belgium to discuss compliance with the future ICS2 regulations. Carriers flying goods into any EU member states are required to comply with these new customs pre-arrival security and safety programs as of 1 March 2023.
Newsletter Signup
Get in touch
Sign up to recieve the latest news from the CHAMP community by email. You can unsubscribe at any time.