Downloads
WEBINAR Improve supply chain visibility with Traxon Premium Tracking
Download Request
Please complete the form to download the file.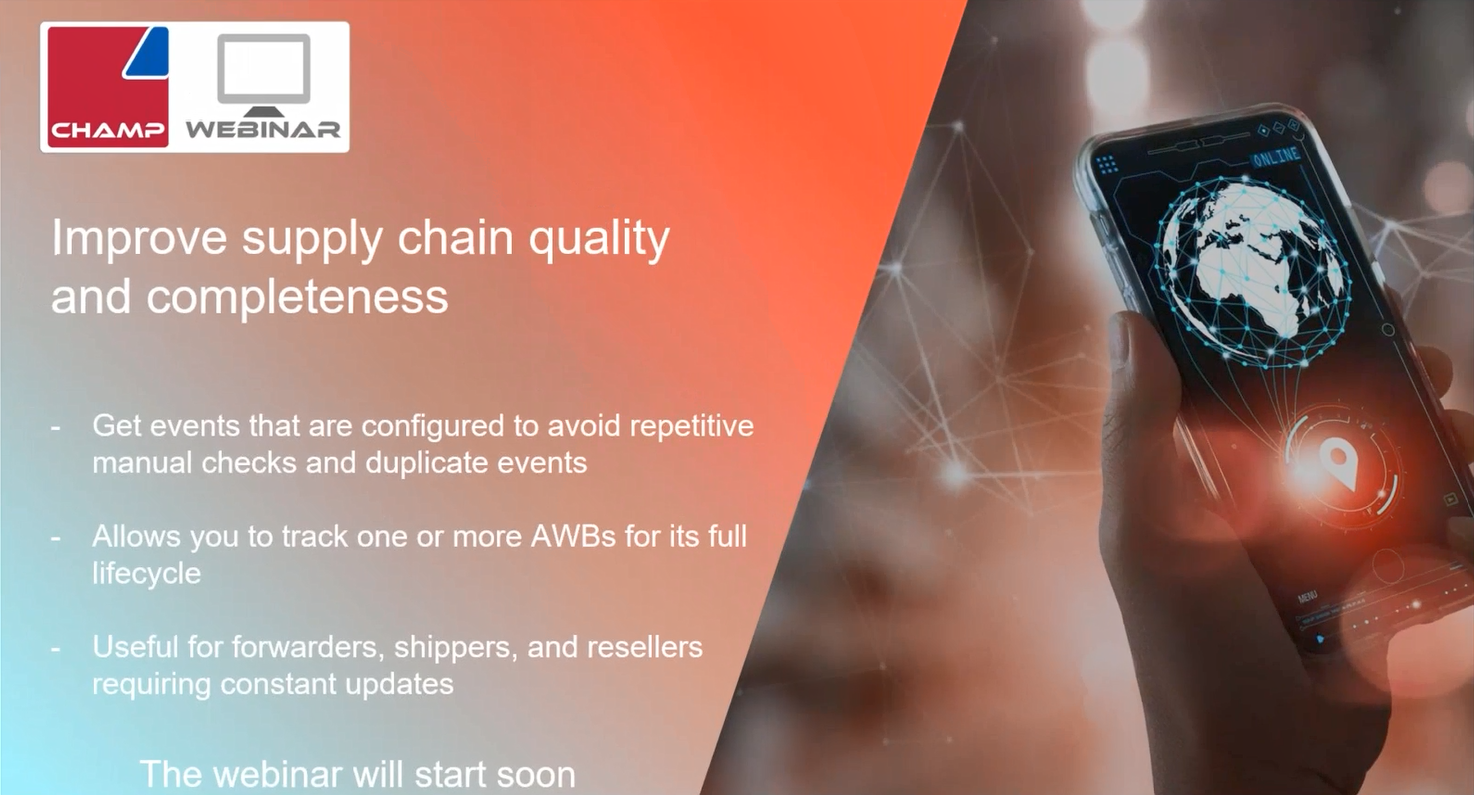 Supply Chain Visibility and transparency matter to freight forwarders and shippers alike. CHAMP's Dirk Thorwirth, Head of Sales - Distribution Services and Philippe Miot, Sr. Business Development Manager – Community Integration & eCargo were joined by Martin Schulze, CEO of BlueBox and Rasmus Hage, Key Account Manager, Smart Visibility at Hellmann Worldwide Logistics.
Newsletter Signup
Get in touch
Sign up to recieve the latest news from the CHAMP community by email. You can unsubscribe at any time.