Downloads
WEBINAR Proven payment solution to reach new clients
Download Request
Please complete the form to download the file.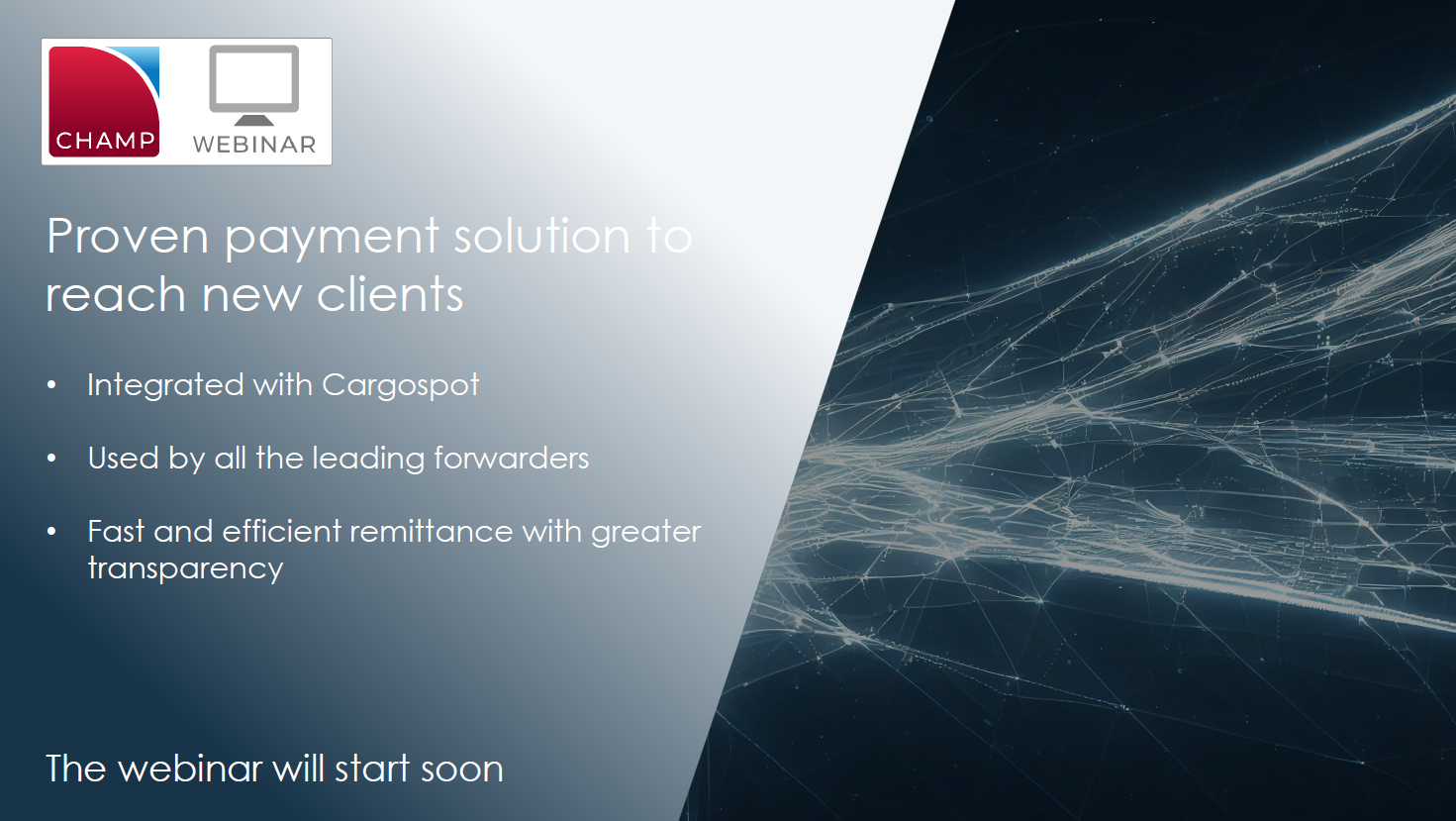 Watch CHAMP's Bart Jan Haasbeek, Global Events & Engagement Manager, Christopher Shawdon, Head of Business Development, Dan Parks, Business Analyst and Timothy Walton, Sr. Vice President Sales at PayCargo LLC, to learn more on a proven payment solution to reach new clients.
The Webinar includes additional insight from Marklan Moseley, General Manager Cargo & New Business at Caribbean Airlines Cargo.
Newsletter Signup
Get in touch
Sign up to recieve the latest news from the CHAMP community by email. You can unsubscribe at any time.