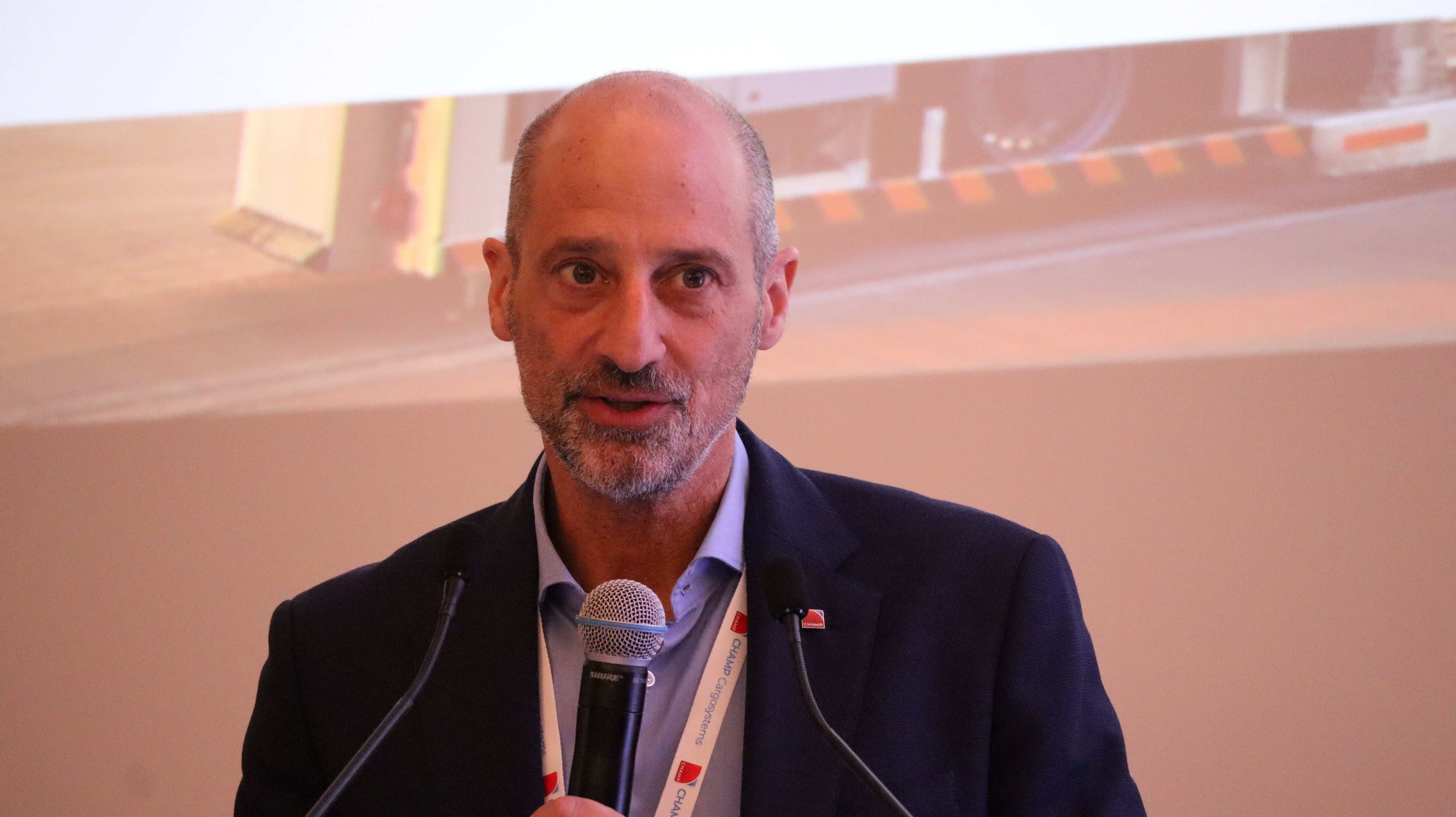 As the air cargo industry prepares for the adoption of ONE Record, CHAMP CCO Nicholas Xenocostas explores factors that software providers will need to consider.
At the recent Air Cargo Handling and Logistics Conference (ACHL) held in Athens, Greece Nicholas Xenocostas, CHAMP's Chief Commercial Officer, was invited to speak on a panel surrounding Cargo's Digital and Environmental Transformation.

Nicholas specifically discussed what air cargo software providers are doing to prepare for the implementation of ONE Record, the emerging technology set to revolutionize the air cargo industry by providing a standardized data sharing framework along the supply chain.

The International Air Transport Association (IATA) has been instrumental in ONE Records' development and promotion, and numerous industry stakeholders including airlines, GHAs, GSAs, Freight Forwarders and IT providers – including CHAMP -- are preparing for its adoption.

Nicholas took to the stage to address potential considerations that the air cargo community will need to assess in order to be able to embrace ONE Record at scale.

As a starting point there are many legacy platforms and many of them are not "open" to support more flexible and agile communication means and this will be true for being able to support 1R – so the community needs to start assessing their IT needs on such planned capabilities in order to service their customers. These considerations are not reasons to reject a new technology, they are opportunities to innovate and invest in new and future-proof systems to increase air cargo's attractiveness.

He explained that "we need to acknowledge that ONE Record will be a marathon, not a sprint. We have a new technology to understand and there will be a learning curve – but we need to get on with it and learn as we go." More than ever the air cargo community needs to work together to ensure a successful implementation of ONE Record.

Furthermore, its acknowledged that not everyone will be moving at the same pace so we need to also consider how we will be bridging all of our community members whilst we start this journey together.

As a few key considerations, Nicholas explored how security, data protection, service level agreements, and governance will need to prepare for the adoption of ONE Record.
Security
Nicholas acknowledged that software providers such as CHAMP will need the highest level of API security to protect distributed environments.

He explained that multilateral agreements on security and data-handling are needed between each stakeholder. And crucially, agreements made on paper need to be implemented and maintained in the actual systems.

Audit trails will play a key part in this, in terms of tracking security changes and rights so that all parties have visibility and transparency about how their data is used and to whom it is available.
Data Protection; GDPR and More
Data protection is an increasingly important topic in today's digitalized society, and it will be particularly pertinent to the implementation of ONE Record.

This amplifies the need for agreements between parties on GDPR and data protection that clearly outlines where responsibility and liability lie.

The industry currently has standards, but it's important that all stakeholders know who is policing, enforcing, and ensuring that the agreed rules will be followed.
Service Level Agreements and Support
Nicholas also addressed the need for robust and continuous operational support in the day to day use of ONE Record.

Reflecting on the current situation, there are many different type of systems in operations today which reflects 30 to 40 years of evolution. Albeit we may recognize that what we have today may not be the most sophisticated technology out there but we have established robustness and high availability. Things are not perfect but things work and therefore the key take-away is that the community needs to be careful and don't assume that things will just work.

At scale, this could cause significant disruption and it becomes difficult to identify where the fault lies. For example, how can a party prove that they sent the data as agreed if the relevant system is offline?
Governance
One of the key aspects of governance that will need to be addressed is the version control and compatibility of ONE Record.

Another aspect of governance to be addressed is how to ascertain whether stakeholders are abiding by the rules. There are possibilities of certifying and blacklisting entities, which software providers will need to determine.

While the considerations around ONE Record should not be underestimated, it's important to note that the air cargo industry, software providers, and CHAMP have proven their agility and ability to adapt to numerous technological changes.

Nicholas Xenocostas emphasizes that the air cargo community is early in the journey all these are the key elements we need to start discussing and aligning now. He also suggested during the Q&A session that maybe the air cargo community should establish Implementation working groups that can bring together the parties that are actually implementing ONE Records so that these considerations can be discussed and aligned.

At the end of the day, we need to get on with it and learn as we go, which will be vital in the successful adoption and implementation of ONE Record.

Photo curtesy of EVA International - ACHL 2023.