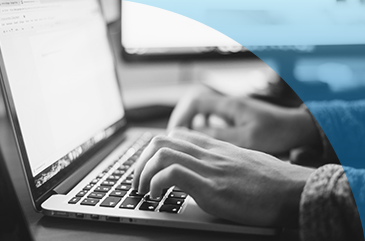 The percentage of bookings made online among Cargospot carriers varies hugely. Some see 80% of their bookings made online while others see less than 10%.
Application Programming Interfaces (APIs) have transformed the cargo booking industry, providing all Cargospot clients with the possibility to reach close to 100%, either via their own branded booking portal on their website or via third party cargo marketplace services. Cargospot can integrate with both channels.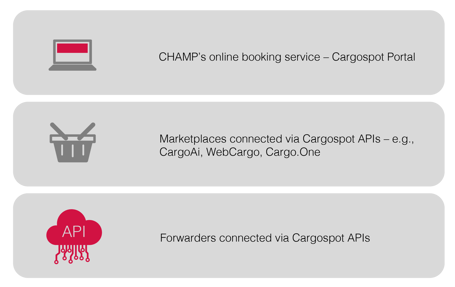 CHAMP's own online booking service is Cargospot Portal which provides a high level of transparency and capability, but only for carriers individually. Other services provide access to multiple carriers with specialist functionality and/or different business models. CargoAi and WebCargo, for example, both claim to have clients in over one hundred countries and links to many airlines, but CargoAi also offers a SPOT rate request capability. Both services look to automate the booking process and improve efficiency for a small charge whereas Cargo One offers a different business model which some carriers report is better suited to new business in non-home markets.
For an airline to achieve its potential of more than 80% bookings online, it needs different options for different markets. Cargospot Portal should be their first offering as it builds the digital relationship directly with clients. That is probably best suited for home markets, while other services may be better for remote markets or for their specialized services. For the most technically agile forwarders who provide high numbers of shipments, a new option is for them to use Cargospot's APIs to build a direct system-system connection.
If you would like to know more about connecting Cargospot with an online service provider, please contact marketing@CHAMP.aero.