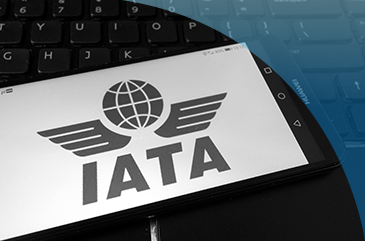 IATA's Digital Cargo Conference 2019 took place in Geneva on 24 and 25 September. We have included some highlights from the event. If you would like further information, click here for the agenda and here for the presentations.
The conference kicked off with a keynote speech from Ashwin Bhat, Head of Cargo at Swiss International Air Lines who stressed how his company seeks to deliver and reinforce its core brand values through a focus on customer value, collaboration, and the use of technology. He charted Swiss' journey as starting with targeted marketing, followed by discovery through customized web portals, to engagement through machine to machine interaction wherever possible. Routine processes are then automated for consistency with co-development for innovation and the use of big-data for irregularity management. He concluded that the keys to success are engagement with people, speed of operation, and change and agility.
Kunal Bhatt, VP Cargo Corporate Services, then highlighted how external influencers affect air cargo ranging from trade wars, new security regulations, the price of fuel and the growth of e-commerce. He set out that key for any air cargo organization is strengthening their core through robust and sustainable operations, automation and data analytics. Only then could organizations consider how to transform their business and leap-frog competitors. He pointed out that being an established player has advantages but that new entrants didn't carry their burden of experience or existing processes. Interestingly, he ended the presentation by quoting Steve Jobs: "Innovation distinguishes between a leader and a follower".
To introduce the latest on ONE Record, IATA's Henk Mulder showed how data in future will be available through a URL rather than replicated with peer-peer messaging. Speakers from Ericsson, Lufthansa Cargo, DB Schenker and Air Canada Cargo explained their progress with trials. Two technology vendors showed proof of concept solutions using the ONE Record platform.
Two speakers then covered another IATA focus area: Enhanced Partner Identification and Connectivity (EPIC), which will provide an industry-wide database of air cargo stakeholder information and that will encourage wider supply-chain participation. The working group includes the main community system providers: CHAMP, Descartes, CCN Singapore, Wise Tech, CCS Italy, RIEGE, HANS Infomatics, GLS HK, CCS Japan and Infosky.
CHAMP presented on digital innovation in air cargo using a weather app, Windy, to illustrate how huge amounts of real-time information can be collected and displayed to provide insights and predictions. That included a map showing high levels of aerosols from burning forests in the Amazon and Indonesia which linked that to the company's EmissionsCalculator. Next were examples of powerful computing delivered through mobile devices to improve data-capture, operations and customer self-service. For integration, a new web display of availability with dynamic prices was shown as well as the range of APIs which the company is making available through a new gateway. The talk concluded with value-creation examples around speed of operations, data-driven insights and collaborative flow control systems to drive consistency and agility.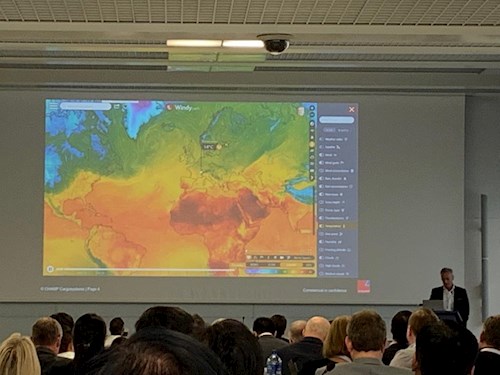 Christopher Shawdon presenting at IATA DCC
Day two of the conference started with a focus on PayCargo where their CEO, Lionel van der Walt, talked about the rise of consumers driving e-Commerce. He pointed out how technology such as the Apple watch is making payments frictionless. He sees that extending to wearable rings that would become gateways to payment and other secure services, delivered securely and simply. He cited how PayCargo is seeing great adoption with CHAMP clients using the gateway and is looking to replicate that with other organizations.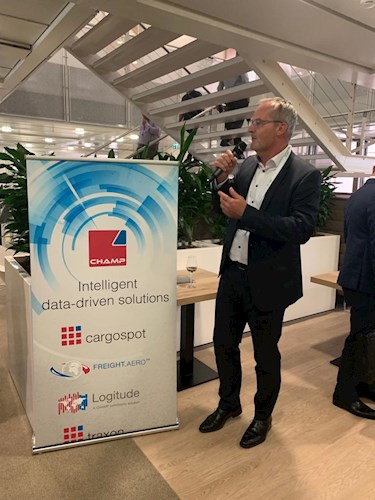 Arnaud Lambert speaking at IATA DCC
The conference then moved to developments in customs and security and especially the PLACI pre-loading assessments being introduced in North America and Europe. Speakers from IATA, La Poste and U.K. Border Force showed how the collaboration between state actors, post offices and the industry will lead to more secure services for all. E-commerce was the final focus area and included a focus on modernizing cargo distribution from Air France KLM Cargo and other speakers.
In summary, the conference was attended by over 200 air cargo professionals who heard a wide range of updates from established and new organizations. While the focus area was the traditional IATA one around airlines, there was a clear understanding that, for cargo, they are part of wider supply chains.