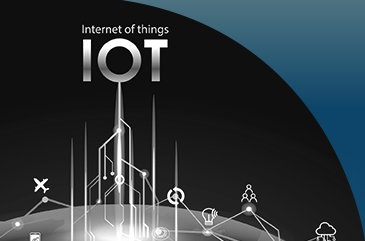 Last week I had the pleasure of representing the Air Cargo Supply Chain in a Cybersecurity IoT Roundtable organized by SecurityMadeInLux, the Cybersecurity Agency for the Luxembourg Economy and Municipalities – with a special keynote address by Thorsten Ries. We discussed that while IoT devices can create limitless possibilities of integrating new data sets into our technologies, the devices can pose risks to our systems. Many used in our everyday lives are small, inexpensive, with limited security capabilities. So, how can we combat this?
The presentation was comprised of an engaging mix of stakeholders from across the Luxembourgish community, including: Shenglan Hu of POST CyberForce, Arnaud Lambert of Luxinnovation - representing the Luxembourgish Industrial sector, Dr.-Ing. Christian Zenger of PHYSEC, a company specialized in physical security, and Pascal Steichen, CEO of SECURITYMADEIN.LU.
The roundtable started with Thorsten Ries' 20 minutes keynote, summarizing the challenges and attention points related to IoT – including:
Prevention from manipulation of IoT

Detection and response

IoT security awareness is a

requirement

Importance of regulations
The panel had the opportunity to exchange on 5G, Supply Chain in general, IoT's impacts on our industry, and Industry 4.0. Many points were brought around best practices for processes, management, hardware, software, and data.
Focusing on the topic of IoT and Cybersecurity awareness, Mr. Ries explained: "Even though it is not something new, it is the most important aspect. It is clear that we still need to put quite some efforts there to promote best practices", he added. "Given the evolution and scope of IoT, it's a big challenge. It belongs to security experts to spread this message.
To follow up on the point raised about cybersecurity and the arising challenges in our last Innovation Webinar on IoT, I believe it is a good follow-up with many excellent points made. I warmly encourage you to watch the replay. It will provide you essential keys to prepare for the arrival of IoT in our industry.