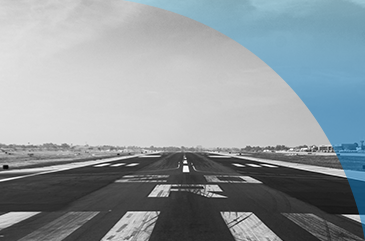 Crisis. Belly aircrafts have been transformed into full freighters and regulators are publishing guidelines aimed at enabling cargo to continuously deliver critical products. These include items such as food, medical supplies, personal protective equipment and other products which are vital for the fight against Covid-19. The functioning of these sensitive supply chains is essential. Therefore, air cargo remains the vital transport mode in time of a crisis!
However, airlines are not the only ones stepping up to the plate. It is interesting to observe that GSSAs, ground handlers, freight forwarders, and even airports are playing a more active role to facilitate trade in this critical period.
Speaking with Salim Al-Shukaili, Cargo Business Development Manager at Oman Airports, we found out how airports are plugging this gap in the supply chain to ensure critical supplies are getting through. While Civil Aviation authorities have been limiting aircraft movements to comply with international regulations, Mr. Al-Shukaili engaged with many airlines to assist them in facilitating access to traffic rights, slots and operational support.
Mr. Al-Shukaili said, "CHAMP has been very active in Oman, especially with Oman Air Cargo, but we have been engaged in positive discussions on the trade facilitation role that we are playing. It is not just about infrastructure anymore, but clearly about our facilitator role, while airlines are more acting as accelerator to increase trade efficiency!"
Similarly, from a digital perspective, in Hungary - BUD airport is working on getting the community together, flying them to a new horizon where digitization will play a vital role! Such a crisis is an opportunity for structural changes in interacting with each other! SITA at airports and CHAMP are working together to create a joint approach, exploring how to ease system integration, data & services, and desktops & mobile applications, simplifying operations through a local airport cloud.
While airports are not necessarily acting out of turn, they are providing an important conduit for airlines and supplier to pass their critical cargo through at a time of harsh restrictions in movement. They, as well as, GSSA, GHSs, and forwarders are making sacrifices and doing a major and unflinching service against this ongoing pandemic.