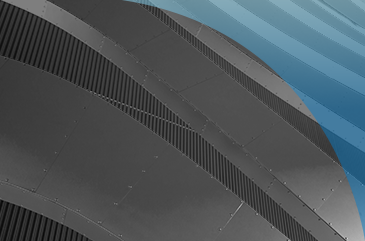 I still remember my first taste of product management many years ago while visiting one of the first Parisian incubators. Somebody said a simple thing which opened my eyes to what a product is. It was put simply: "A product is not just a solution. It is built around three pillars: technology, sales, and emotions." A few months later, I was participating in a conference in the same place, and the concept was developed a bit more. A product is the composite of many elements. If they are unbalanced, the product is incomplete.
Yes, solutions in air cargo are no different. Instead of an emotional response – it can be more conscious, in that your customer much feel and know that your solution is making a difference to the company's bottom line or workflow. This can be felt via profits, or sheer relief for a team finally able to cut out pesky administrative tasks.
For illustration:
If the team is purely technology oriented, only people speaking the same language will be able to buy it – undermining your sales process.
Something emotionally strong and cleverly packaged in a commercial offer may lack the depth of excitement that is the essence of a technological breakthrough. Whether big or small, a company must understand that they could have access to a tool that is revolutionary.
Remove the emotional part, and the product will stay at the level of a utility rather than becoming an experience. Therefore, the customer can grow tired of it or be indifferent from defending the decision to use it.
But if you combine and balance these three, you get a product that is fundamentally strong, with a unique technological foundation, an emotional message, and an offer.
Whether you are procuring a solution for your company, or creating a product of your own, look for these roles in your core team. If it is imbalanced, bring somebody capable of bringing back equilibrium to offer an equal voice to these three pillars.
Still, while you develop your products, pass the first phase of refining your MVP, and get your first customers, keep in mind that it is the sum of a broader composition of factors. Even in an industry such as air cargo, you will need to think ahead of how your customer sees you. Are these tools when they need? Do they fulfill their requirements, as well as bring value within and outside the company?
While they may fulfill a real need, such as compliance or sales automation – is it felt by the company day to day?
Here I will summarize The Product Manager's Desk Reference by Steven Haines – a product is developed by a cross-functional team encompassing the following functions described previously:
Development/IT
Marketing
Sales
But also:
Operations:

who deploys and makes your product run on a day-to-day basis
Customer service:

who answers your customers' questions and issues
Legal:

who ensures that your business will not collapse for noncompliance
Supply chain:

who delivers your product to your beloved consumers
Finance:

who follows and forecasts the cash flowing in your company
While developing your product further, if you bring all those functions around it and align them toward the objective of nailing the best possible outcome, I think you will get an excellent chance of succeeding in its developments.
Lucas Fernandez is Head of Innovation at CHAMP Cargosystems.