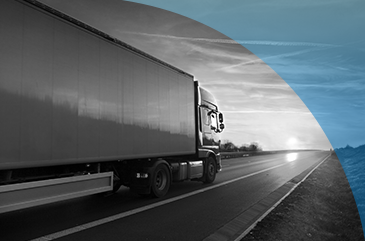 Truckers can be notoriously fickle. Taking on contracts and jobs wherever possible, they quickly accumulate app-after-app on their smartphone (often their personal device) for tracking the shipments they are due to pick up or deliver. What if there was a way to integrate all these services into one consolidated system?
The technology does exist. Shipply.Vision Truck takes all the best parts of QR code-led events tracking for a shipment from the very first segment when a trucker picks up freight at origin and delivers to the airline. This leads straight through to the last segment when a trucker picks up freight from the airline and delivers it to the consignee. The unique aspect of this application, it allows tracking even if an AWB number has not been created.
The driver simply scans the QR generated by an API, which contains the link to your account on Traxon cargoHUB, which delivers events to your TMS. Rather than requiring an app or a closed ecosystem, the QR code leads them to a browser-based experience that is quick and easy for the user. It offers event selection with timestamps, process types (first or last mile), event location coordinates, and best of all – requires no implementation for the user and is completely hardware agnostic.
Would your customers value this additional visibility? Watch this space for more information on Shipply.Vision. In the meantime, if you are interested in hearing more, contact marketing@champ.aero for more information.