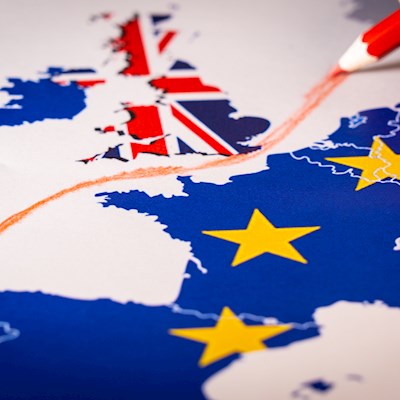 The Withdrawal Agreement Bill has been given Royal Assent. This is one of the last steps in the ratification process of the Withdrawal Agreement, which will be concluded by the Council on 30 January, after the European Parliament's consent on 29 January.
When this is completed, this means as of 31 January 2020, 2300 UTC, the UK will have departed the EU and the EU-UK Withdrawal Agreement will come into force.
The Withdrawal agreement set out the terms of the UK's exit from the European Union. It confirms that there will be an 11-month transition period after the 31 January in which the UK will cease to be an EU member but will continue to follow its rules and contribute to its budget.
The EU and the United Kingdom will use these months to agree on a new partnership for the future, based on the Political Declaration agreed between the EU and the United Kingdom in October 2019.
What is does this mean for customs reporting?
During this transition phase, the trading relationship between the UK and the EU remains the same and the UK will follow the EU rules till 31 December 2020.
CHAMP's recommendation remains: Get your respective EORI!
CHAMP recommends preparing for the UK leaving the EU under a new agreement on 31 December 2020. Brexit will affect the customs procedures and processes for trade to and from the United Kingdom, especially between the UK and the European Union. Although not definite, with Brexit, the UK will become a 3rd country to the EU Customs zone. So;
1. Get the right EORI
For any declaration to UK Customs a UK EORI will be required.
For any declaration to EU customs, an EU EORI is required.
2. Feed TGC with the up to date Flight schedule and standard messaging (FFM, FWB, FHL, and MVT messages) on time
As mentioned, you may have to adjust your existing EU customs registration with the new EORI id. For example, in case you are registered to Sweden Customs with a UK EORI, you will need to adjust your current registration with an EU EORI to comply with the new EU setup, when it becomes required.
CHAMP will provide further updates whenever new information becomes available. For more information, please click here.
Please do not hesitate to get back to us in case of any further questions,