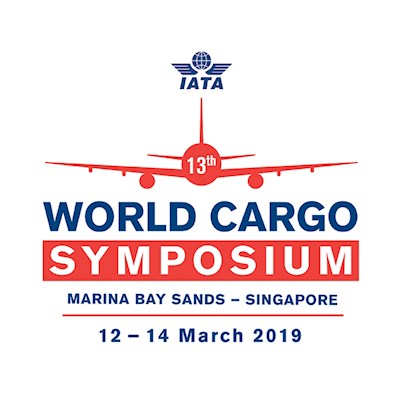 CHAMP Cargosystems is delighted to have been shortlisted alongside SITA and Safran Electronics & Defense for the IATA 2019 Cargo Innovation Awards for their Smart ULD project providing end-to-end visibility. Smart ULD is a unique combination of Mobile technology, IoT and Blockchain to increase the quality of the supply chain in aviation by providing advance tracking, monitoring and transparency across multiple cargo operations.
The end-to-end solution starts with aero-certified sensors attached to the ULD. These can capture a host of data from Geo-localization, temperature, vibration to shock and humidity which is sent via a low power wide area network (LPWAN) to SITA IoT platform. Based on information raised on the IoT platform ULD alerts can be sent out, check lists managed, and task assignments created for tug drivers, for example. An iOS based mobile app lets tug drivers know when ULDs need to be picked up from where and delivery points, flags up if they contain dangerous goods and immediately sends out a warning to supervisors if ULDs have been opened or damaged.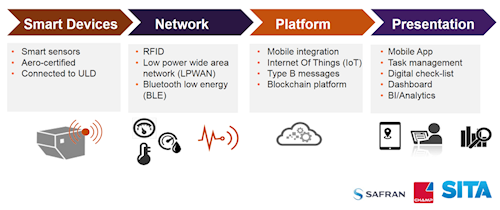 Graphic: Smart ULD – and end-to-end Solution
The CHAMP-SITA-Safran Electronics & Defense alliance will compete against Air New Zealand & Cargo Composites, as well as Unilode Aviation Solutions for the 2019 Cargo Innovation Award.
Industry experts attending the IATA World Cargo Symposium in Singapore, 12 – 14 March 2019, will have the opportunity to vote for their preferred idea with the winner being announced during the closing plenary session on 14 March.
Please drop by our booth D18 for a catch-up on your future plans and how CHAMP's suite of IT solutions might be able to help.