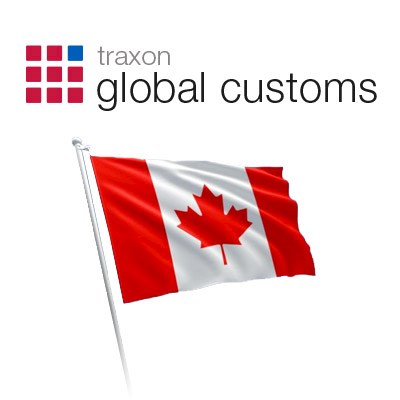 Luxembourg, 7 November 2016 – CHAMP Cargosystems, a leading global IT provider to the air cargo industry, today announced that it has extended the scope of its Traxon Global Customs (TGC) solution to freight forwarders in light of changing regulations by the Canada Border Services Agency (CBSA). The third phase of the CBSA's Advance Commercial Information program (ACI), eManifest, is part of its ongoing efforts to introduce more effective risk management processes. It makes compulsary the advance electronic transmission of customs and clearance information from forwarders, which requires changes to their daily operations.

The CBSA is the first Customs authority that has required Forwarder direct filing. The program will have a phased transitional launch for eManifest adoption. Notable dates are as follows:
7 November 2016 - 10 January 2017: Transition period during which there are no penalties for non-compliance
11 January 2017 – 11 July 2017: Non-compliant freight forwarders may be issued zero-rated penalties under the CBSA's Administrative Monetary Penalty System (AMPS)
12 July 2017: All freight forwarders deemed non-compliant past this date may be issued monetary AMPS penalties
CHAMP's compliance solution Traxon Global Customs (TGC), which has a direct connection to CBSA, is a universal Customs solution for Airlines, Handlers and Forwarders to report electronically to Customs authorities in over 40 countries. TGC is a single interface, easy to use application, and pre-alerts users in case of missing data or errors prior to reporting. A full audit trail is available that tracks all messages sent and received for Customs reporting, which enables users to easily proof their reporting.

"With changing regulations comes a demand to expand our services to meet our customers' needs," says Nicholas Xenocostas, Vice President, Global Sales and Marketing at CHAMP Cargosystems. "The trend to fully automated, paperless Customs makes TGC more relevant than ever. We are adapting our solution to meet the needs of this new market. We are excited to extend our services to forwarders to help them achieve their new advance customs reporting requirements."

CHAMP's TGC service is a one-stop, global solution for advance customs information and electronic air manifest filing. Canada is just one of an increasing number of countries demanding Advance Electronic Information (AEI) for customs pre-arrival filing. TGC supports and simplifies compliance with these legal requirements for airlines, ground handlers and forwarders with a global freight presence.