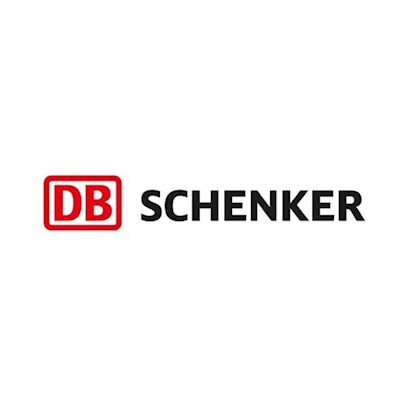 Frankfurt, 7 May 2019 – DB Schenker has renewed its agreement with CHAMP Cargosystems for its Traxon cargoHUB solution. It will continue to use the host-to-host solution for automated electronic data exchange, which enables the forwarder to seamlessly communicate digitally with its supply chain partners worldwide – regardless of message type and protocol used. This renewal represents a continued relationship of over 25+ years.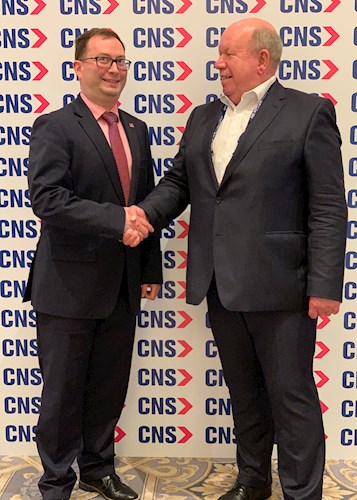 CHAMP's Laurent Jossa with DB Schenker's Director AVSEC + Governance, Lothar Moehle at CNS Partnership
As a leader in the air freight and ocean freight market, DB Schenker is one of the world's top freight forwarding providers. It operates at more than 800 locations around the world, with around 13,000 employees. The logistics provider runs approximately 1,200 chartered flights a year on premium airlines, connecting hubs on all continents. In fact, as one of the pioneers in the air freight industry, DB Schenker is now the leader in innovative air freight concepts.
Traxon cargoHUB is a platform featuring one of the largest air cargo communities, with electronic access to over 100 airlines, 3,000 forwarders, operating from 9,000 branches worldwide. By improving the data quality and completeness in the supply chain, Traxon cargoHUB efficiently connects the entire global airfreight community, irrespective of their IT configuration or systems resulting in higher productivity, efficiency and lower costs.
"Long-term relationships like that with DB Schenker demonstrates CHAMP's commitment to its clients," says Laurent Jossa, Head of Sales – Distribution Services at CHAMP Cargosystems. "The cargoHUB community – and CHAMP's other supply chain integration services - is an integral part of the air cargo supply chain. Therefore, we are delighted to be able to nurture such long-lasting relationships within it."
"Our ongoing use of CHAMP's Traxon cargoHUB solution demonstrates its effectiveness and ability to adapt to changing times," says Niklas Wilmking, EVP Global Air freight at DB Schenker. "We are delighted to continue this relationship and hope to have many more fruitful years to come."